Listened to Japan Ground Self-Defense Force Central Band the 167th Regular Concert at Sumida Triphony, Tokyo.
Many Japanese composers were listed in the programme as follows:
Itaru Sakai
Yoshio Nakahashi (premiere)
Eiji Suzuki
Toshio Mashima
Shoko Maita (Toru Fuyuki) (band ver. premiere arr. by Sayaka Tsubokita)
Hiroki Takahashi (encore)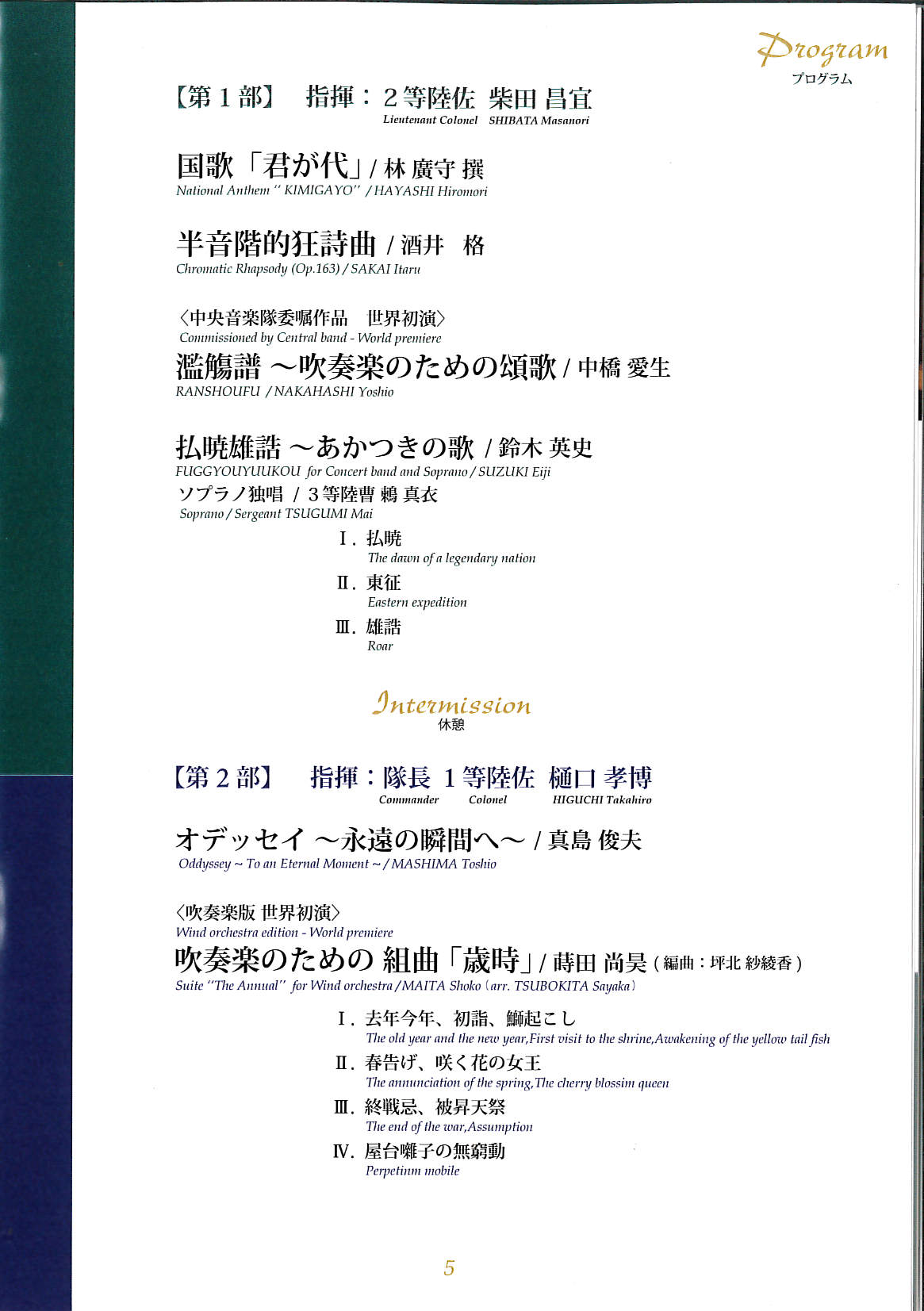 The great individuality of each composer as well as a bit different tastes from usual was so enjoyable. The well-balanced repertoire should be attractive to both band people and general audiences.
The worldview of every single piece was clearly delivered by the firmly skilful and musical performance of the JGSDF Central Band. Fantastic performance!