Listened to Tokyo Kosei Wind Orchestra the 150th Subscription Concert at Tokyo Metropolitan Theatre.
I visited the venue and listend to TKWO after a seven-month interval. It was quite fresh and impressive moment when the Cross-by March, the opening piece, sounded in the concert hall.
It was followed. by the superb performance of Et Exspecto Resurrectionem Mortuorum by Olivier Messiaen. Percussion was very colourful and expressive.
TKWO Saxophone Quartet showcased absolutely admirable performance both as soloists and an ensemble in the Carmen Rhapsody for Saxophone Quartet and Wind Orchestra by Jun Nagao.
Only TKWO can give such a nice performance of Les Trois Notes du Japon by Toshio Mashima.The two-hour concert was in a flash!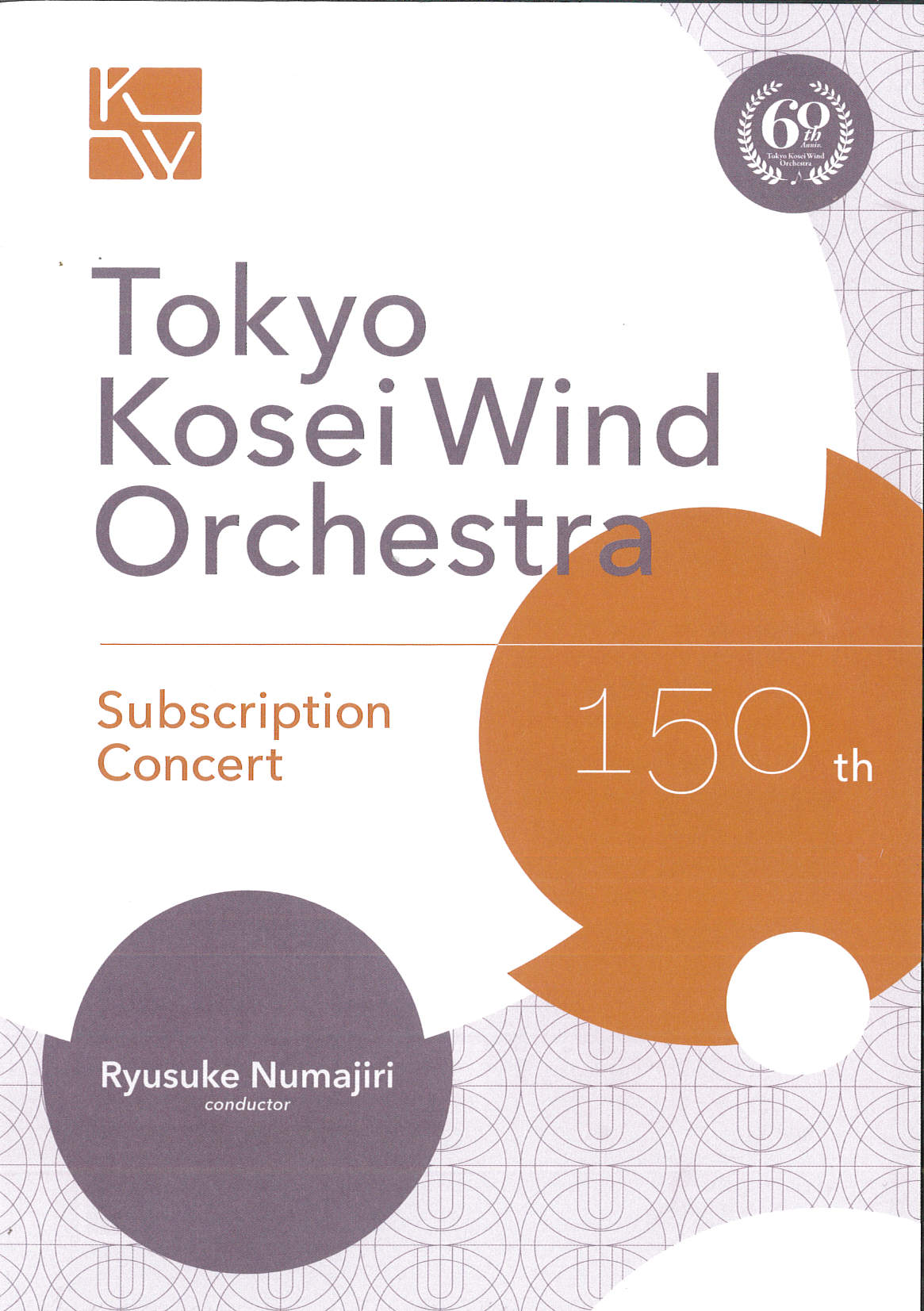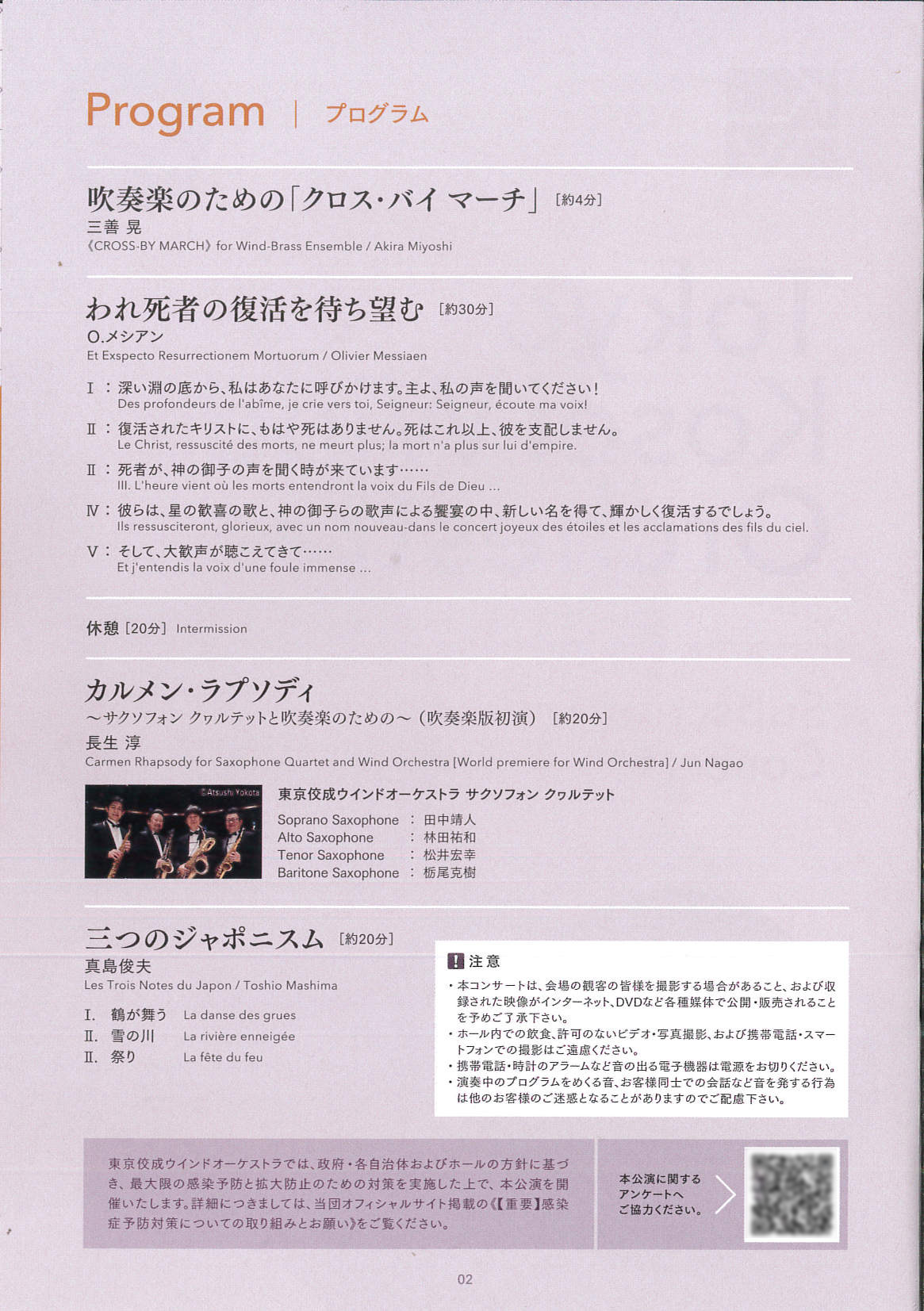 In addition, before and after the concert and during the intermission, I met a lot of people first time in these seven months. We said, "Oh~~, long time no see!" so many times.However, the time was not enough. I couldn't say hi to some people I found. I do hope we can meet each other at the next concert AS USUAL…!