Biography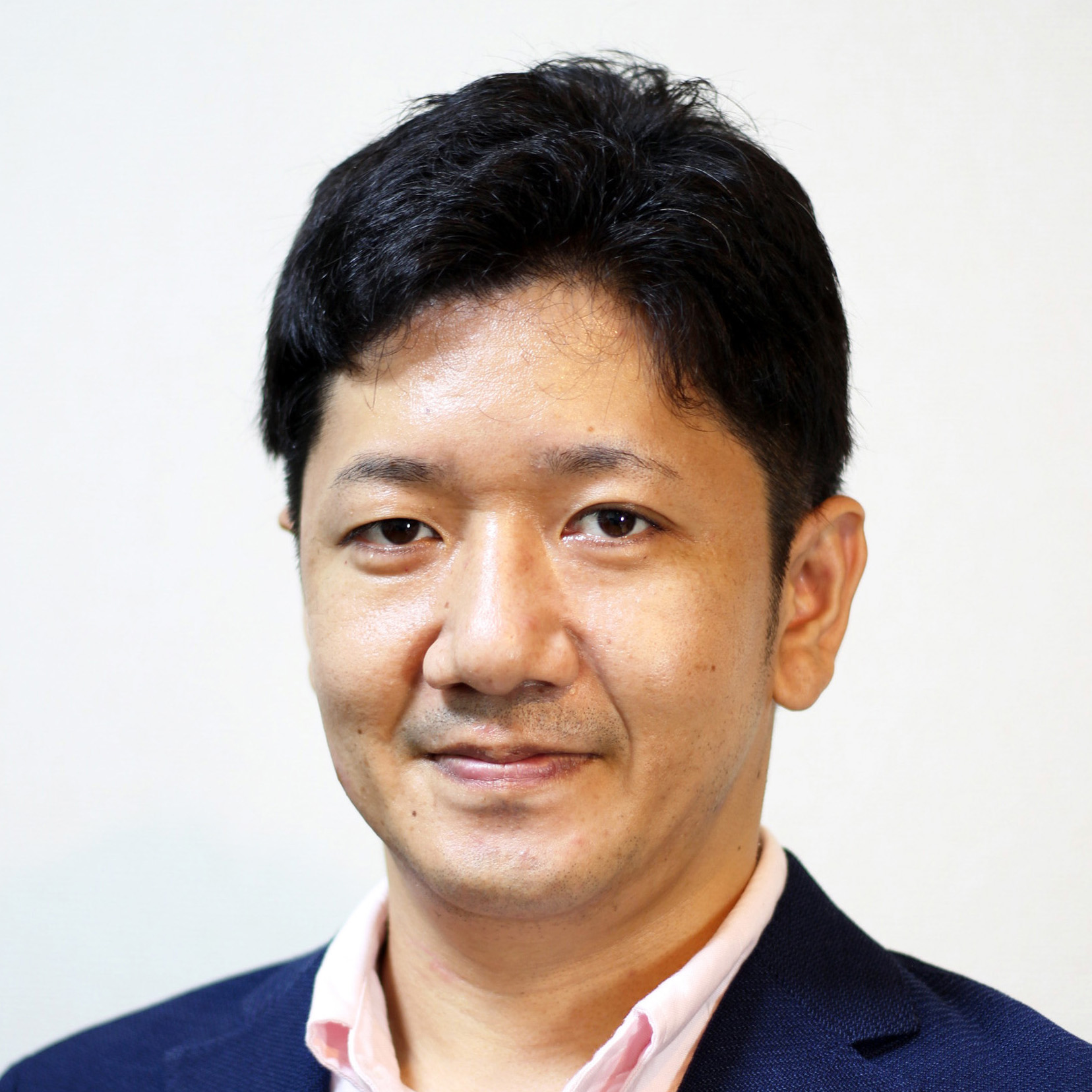 Keiichi Kurokawa

 Keiichi Kurokawa was born in Saitama, Japan in 1980. He graduated from Saitama University Faculty of Liberal Arts majoring in East Asian Cultures, and studied music education at the Faculty of Education of the university as an auditor for two years afterwards. He participated in the Wind Band Club while in school, playing the trumpet in junior high and high school, and bass and alto clarinet at university. He began arranging during his high school days, and has created many quality arrangements and compositions for wind bands and chamber ensembles.
 His arrangement, American Riverside Medley (Wind Band / Brass Band) was selected as one of the test pieces of the Singapore Youth Festival 2014. Most of his works are published by Brain Music (Japan) and Retsel Mil Publications (Singapore). His composition Marcia Fantasista was performed at KYO-EN, a new band music concert in Japan. He has also arranged music for Tokyo Kosei Wind Orchestra, Japan Ground Self-Defense Force Central Band, JGSDF Middle Army Band, etc.
 Kurokawa is quite active as a band director as well. He conducts classes for bands ranging from elementary to community bands not only in Japan, but also in foreign countries and areas, such as Singapore, Malaysia, China, Hong Kong and Taiwan. He has been invited as a clinician for many sessions such as clinics by local band associations, masterclasses organized by Yamaha Singapore and Yamaha China, and a Taiwan clinic tour by KHS.
 His activities are extensive. He regularly writes articles for Band Jornal, supports international band exchange as a coordinator, and has made a presentation about the band situation in Japan at the 2020 WASBE Buñol Conference
 He is an International Exchange Committee member of the Japan Band Directors Association (JBA) Vice Chairman of the JAB Saitama Branch, a member of WASBE, the principal conductor of the Saitama Luminous Wind Orchestra and an instructor of computer music (notation software) at Yamaha Music Avenue Ikebukuro in Tokyo.
This biography may be reproduced without any prior permission if the need arises.
Activities
Kurokawa participates in activities mainly in the field of Wind and Brass bands.
He shares his experiences and knowledge gained from each activity widely;
bridging and connecting professional and amateur musicians; Japanese and foreigners.
His aspiration is to play a role of a general practitioner in the band realm.
Major activities he has done so far include:
Arrangement
A large collection of arrangements done for Chamber Ensembles, Wind and Brass bands includes classical orchestral music and folk songs for young bands, classical transcriptions for professional bands, and music for Marching bands. He also composes regularly.
Here is the list of his works.
Band Direction
The bands Kurokawa teaches range from elementary school to community bands.
He serves as a clinician and a guest conductor both locally and abroad.
Major activities include:
In Japan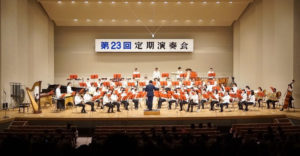 Registered Club Activity Instructor of local governments

Saitama City (2003- )
Kawajima Town, Saitama (2008-13)
Ageo City, Saitama (2010-12)
Nagareyama City, Chiba (2011- )
Ranzan Town, Saitama (2012-19), and more

Saitama Luminous Wind Orchestra, Principal Conductor (2019- )
Koga City Wind Orchestra, Conductor (2019- )
Clinician

Chiba Prefecture Band Association Sanchoi Branch Band Clinic
Nagareyama City Junior High School Band Clinic
Tokyo Metropolitan Elementary School Education Study Group Wind Band Workshop

Performances in the All Japan Band Competition (Conductor)

Saitama Prefecture Competition (High School Category A and D)
Ibaraki Prefecture Competition, West-Kanto Competition (Community Band Division)
Overseas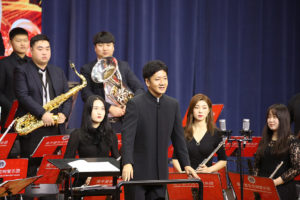 Band Direction

Singapore
Malaysia
China
Taiwan
Hong Kong

Guest Conducting

Anderson Secondary School, Singapore
Yishun Town Secondary School, Singapore
St. Michael Institution, Malaysia
Perak Band Directors Association, Malaysia
Jiaping Philharmonic Arts Education Centre, Hebei, China

Clinician

Yamaha Singapore
Yamaha China
Taiwan Clinic Tour organized by KHS (Jupiter)
Conducting Workshop for Band Directors organized by Zhendong Music, Shenyang, Liaoning, China
Music Engraving & Editing
Kurokawa has engraved and edited more than 400 works for sheet music productions.
These include music scores for bands and other mediums as well.
He gives classes and writing on Finale, a music notation software and music score production.
Past Clients
Classes & Workshops
Class for Finale at Yamaha Music Avenue Shibuya Koen-dori, lecturer (2002- )
Japan Ground Self-Defense Force Central Band Training Centre, lecturer (2012-15)
Japan Ground Self-Defense Force Central Band Score Production Workshop, lecturer (2013)
Japan Band Directors Association Clinic, lecturer in score production courses (2004-06)
Books
Hoshide, T., Kamio, T., & Kurokawa, K. (2022). Finale Users Bible 25/26/27, Tokyo, Ongaku-no-Tomo Corp.
Hoshide, T., Kamio, T., & Kurokawa, K. (2014). Finale Users Bible 2011/2012/2014, Tokyo, Ongaku-no-Tomo Corp. (

Out of print

)
Hoshide, T., Kamio, T., & Kurokawa, K. (2010). Finale Users Bible 2008/2009/2010, Tokyo, Ongaku-no-Tomo Corp. (

Out of print

)
Hoshide, T., Itsuki, Y., & Kurokawa, K. (2007). Finale Users Bible 2005/2006/2007, Tokyo, Ongaku-no-Tomo Corp.(

Out of print

)
Coordination of International Exchange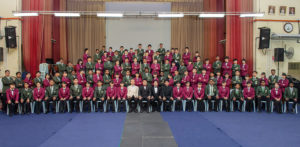 As a manager for international exchange programmes, Kurokawa coordinates and plans the itineraries for bands and ensembles; matches visitors and hosts, and acts as a translator.
With a great passion for encouraging friendships by connecting people, he works enthusiastically with school administrators from different countries to smoothen the interflows of the exchanges.
Past Supporting Groups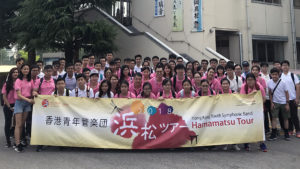 Anderson Secondary School, Singapore (2014, 2018)
Jiaping Philharmony Sunshine Band, China (2015, 2019)
Saitama Prefectural Fudooka High School, Japan (2017, 2019)
St Michael institution, Malaysia (2018)
Hong Kong Youth Symphonic Band (2018)
Yu Hua National Type Secondary School, Kajang, Malaysia (2019)
St Andrew Junior Collage, Singapore (2019), Singapore, etc.
Kurokawa expressed his ideas on international exchange programmes when he was an invited guest on two online talk shows.
You may watch the Youtube videos of the shows below.
The first video is in English. Please watch them.
Other Activities
Writings
Kurokawa's writings are very well published.
His essays, papers, concert reviews, event reports as well as programme notes are published by:
Presentations
He has made presentations in English.
WASBE 2019 International Conference in Buñol, Spain
A presentation for a visiting group of band directors from the US to Japan.
Adjudication
Kurokawa served as an adjudicator in these competitions:
All Japan Band Competition (Prefectural Qualifier)
All Japan Ensemble Contest (Prefectural Qualifier)
Sichuan Band Competiton, China
You can read about Kurokawa's daily activities on his Facebook and blogs on this site.