had a series of performances to conduct for three consecutive weeks.

It was quite a challenging and exciting time indeed!
1. 3rd June: Family Concert "Clear weather during the Rainy Season!" by Saitama Luminous Wind Orchestra, Kasukabe Kyoei Alumni Wind Orchestra and Saitama Municipal Sashiogi Junior High School Wind Band.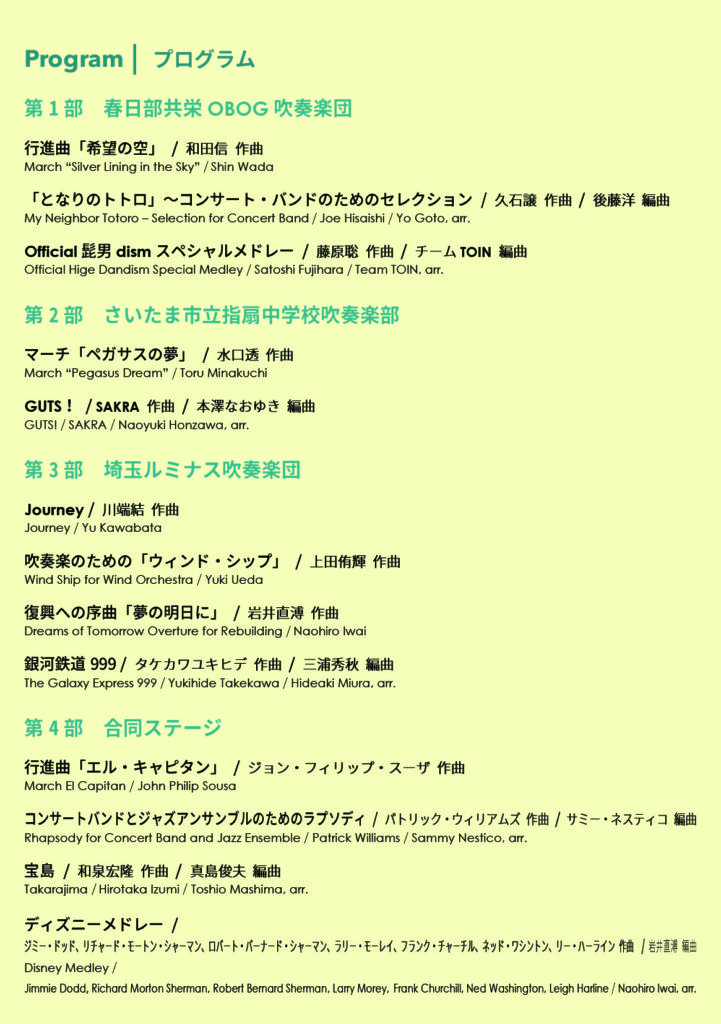 The concert name sounds casual, the programme itself was quite demanding, though.
The combined performance required a lot of attention because not only two community bands but junior high school students performed some pieces together. However, I believe it was a valuable experience for each band! We are also delighted that we could showcase two important works by Mr Naohiro Iwai, who is celebrating his 100th anniversary this year.
2. 11th June: the 26th Annual Regular Concert of Koga City Wind Orchestra
The repertoire for this concert was even more challenging, I must say.
We performed highly demanding original band compositions and classical transcriptions, along with all four set pieces for this year's AJBC. We performed a work by Naohiro Iwai from 1976 as an encore in this concert too. Additionally, we performed Sergei Rachmaninov on the 150th anniversary.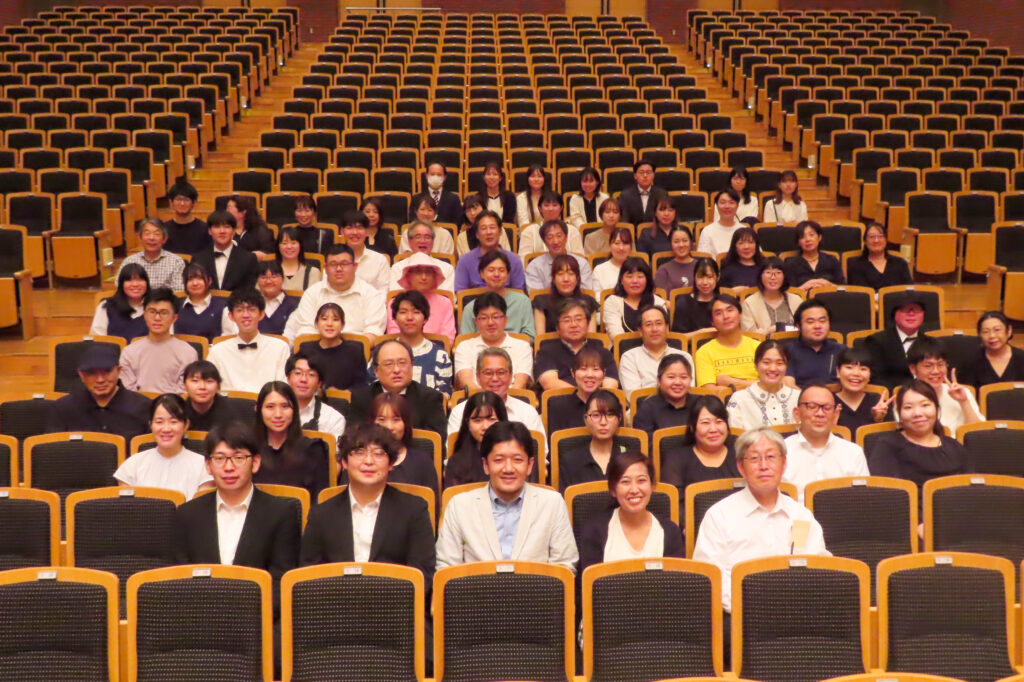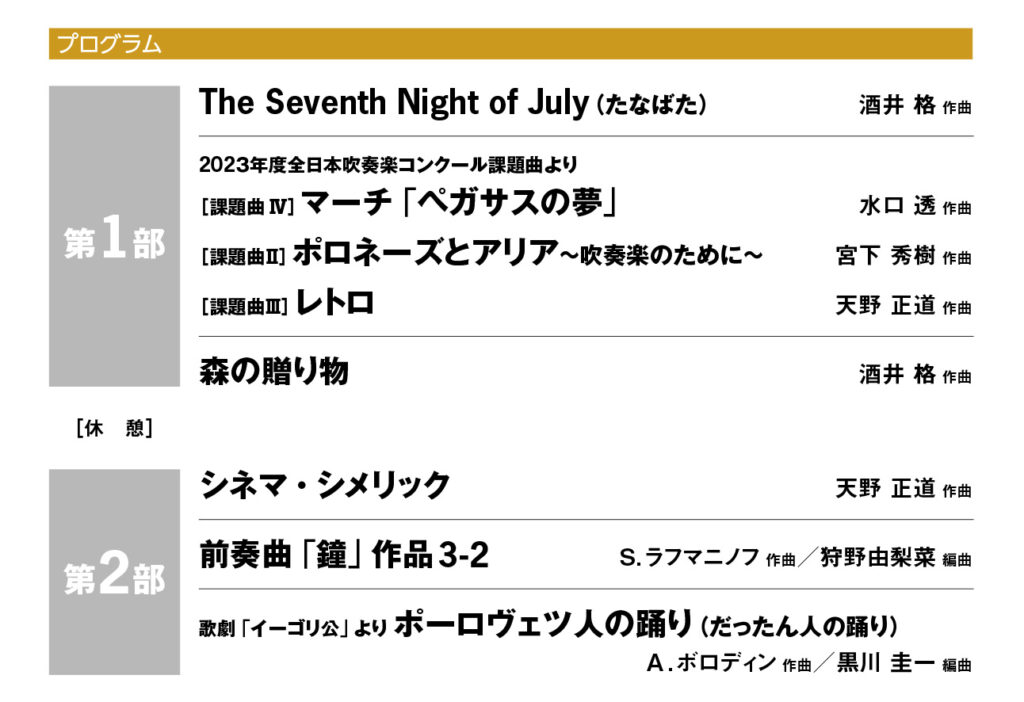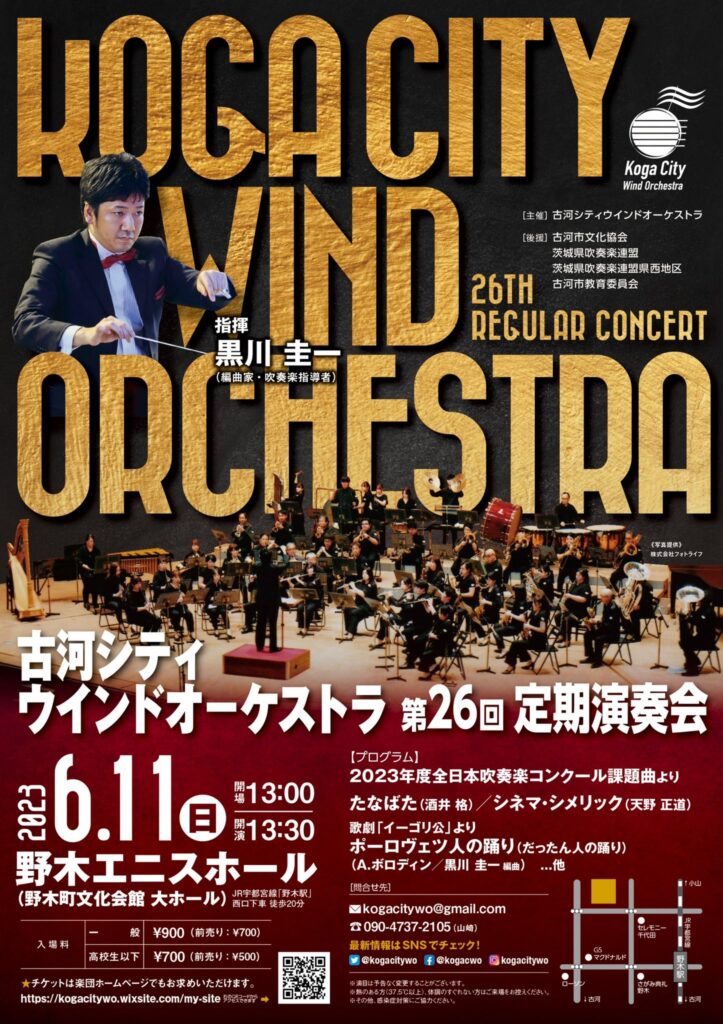 3. 17th June: Saitama Prefecture Band Association North Branch Annual Band Concert
This was a performance with high school students. It was the first performance in the new band year. The third-grade students stepped down after a concert in May. We spent a month preparing a new piece with the incoming members.
We performed in the middle of the afternoon section and when we took the stage, the concert hall was filled with over 1,000 audience members from the front row to the seats on the third floor! It was a sight I hadn't witnessed on stage for years. It was really impressive.
Although the performance was only seven minutes, it provided a wonderful opportunity for the current students, who have limited experience, to listen to other school bands' performances and had a chance of an outing.