Koga City Wind Orchestra (KCWO) the 25th Annual Regular Concert held at Eniss Hall, Nogi, Tochigi on 26th June was successfully completed.
I'm deeply grateful to the audience, band members and people concerned.
KCWO is one of the best amateur community bands in Ibaraki Prefecture. I've been invited as the conductor since 2019. However, restrictions on public facilities in Koga City during the pandemic were quite strict, so that, it was the first concert after the spread of COVID-19. This concert was the fourth performance with KCWO for me.
In total five AJBC set pieces from this year and previous years were programmed in the first half. Even though the duration of each piece was pretty short, but it was tougher than expected probably because its music density is high.
The main piece of the second half was Mirage á Paris by Toshio Mashima. A French piece Pavane pour une infante défunte by Maurice Rave, which was the premiere of my new transcription, was put as a hors d'oeuvre. Ravel's was, of course, pretty difficult to be performed by the wind band, but it should have been a good refreshment in the concert. I felt the transcription itself was also well-written but I'm not very sure because I listened to it on the podium.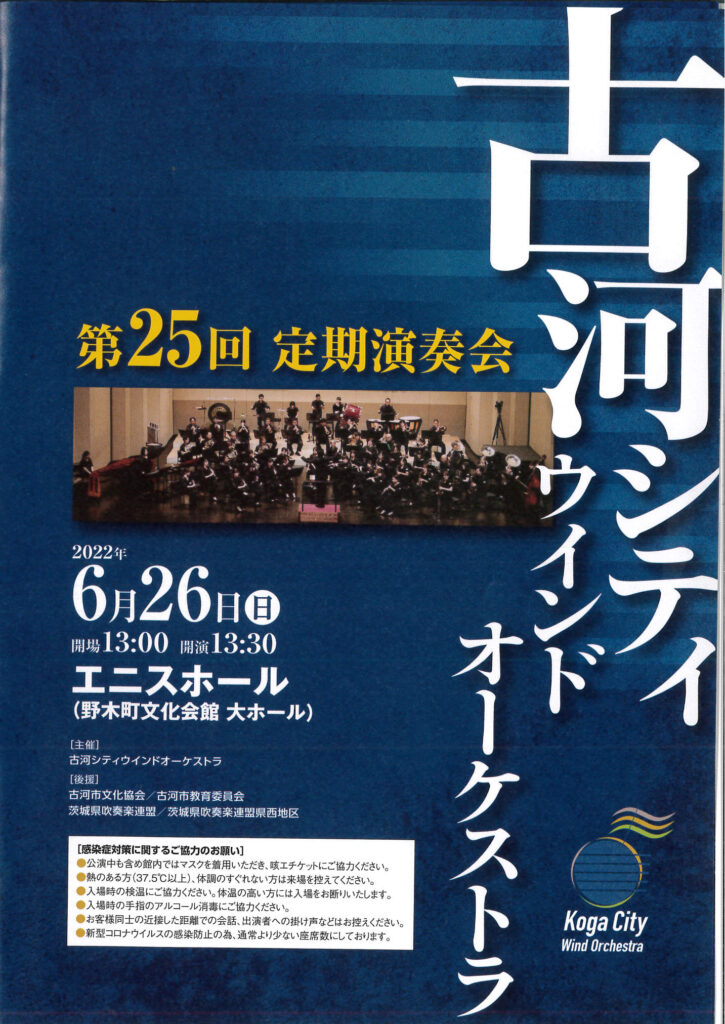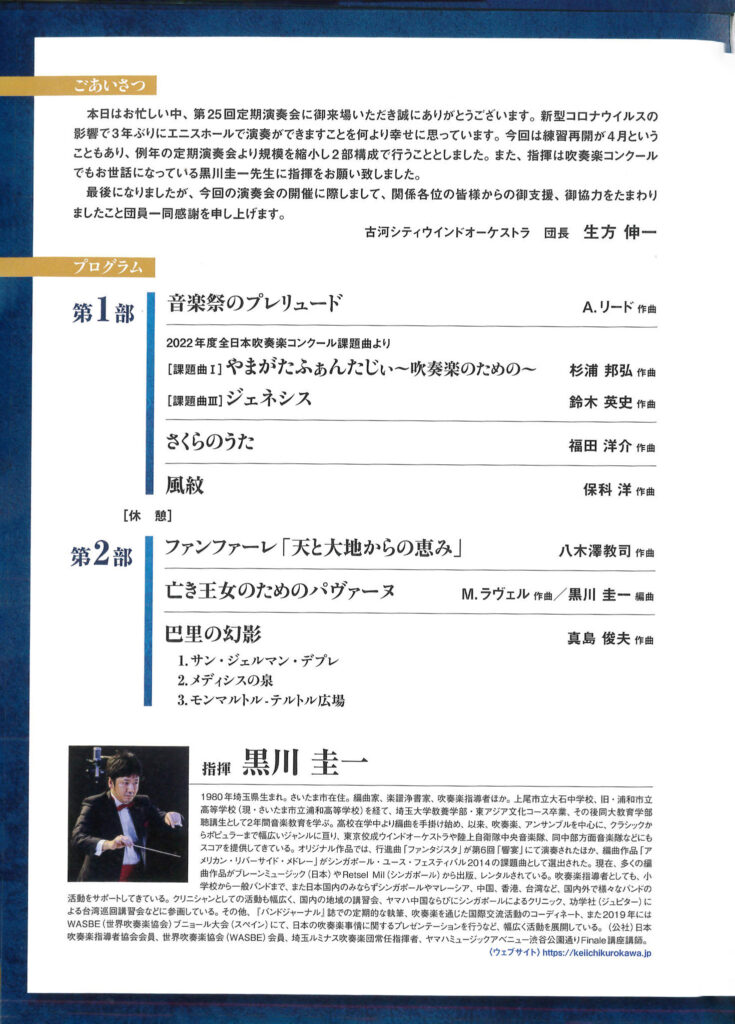 KCWO's activity was resumed only after April. I had only five times of two-hour rehearsals and one on the day before the performance. It was, indeed, a hard job for me to get through the repertoire in a short time. The powerful skills of band members and the strong tradition of the band helped a lot!
Actually, it was the very first time for me to conduct all the pieces of a full-sized concert. I was exhausted after the performance but it was so enjoyable and quality time for me!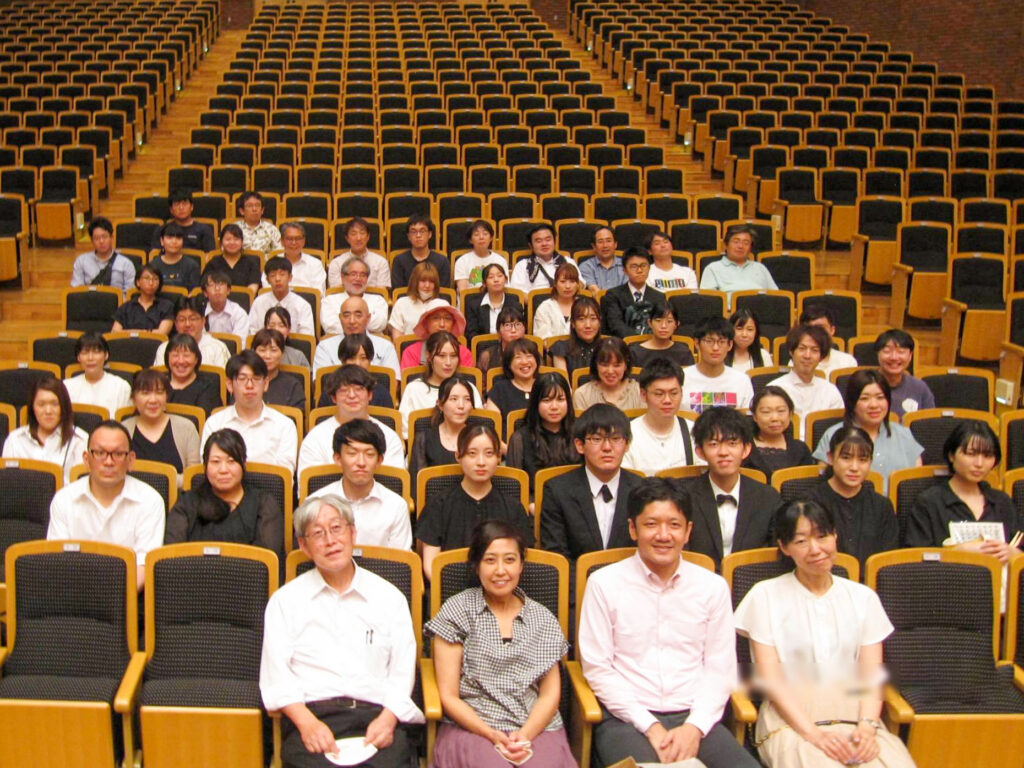 KCWO and I are joining the band competition in August. We have quite limited time, but I'll do my best to bring out the best performance of the band!