All of my teaching/supporting bands have concluded this year's All Japan Band Competition (AJBC) last week.
Only the first (local) and second (prefectural) stages are over so far, which means some bands couldn't get the expected results to advance to the third stage. Of course, some achieved their aims. Anyway, it was most important and meaningful that each had opportunities to perform in a concert hall under the current social situation.
---
Last year's blank affected junior high school bands more, in short, it took a few times more time to teach the same thing compared to previous years.
But that's not too surprising. Most of the current second and third graders had very limited opportunities to perform. Most of them were to play a few pop songs in front of only their parents last year. They were suddenly told, "The value of these crotchets are supposed to be short, and the end of note should be…". It was so complicated for them, I guess. It's as if a person who only has cooked the flied eggs has to do fancy cuisine.
It was the first experience even for third graders to have such particular music-making.
From this viewpoint, an essence of extracurricular club activity in the school was shown very clearly; "behaviours and music performance of seniors are much more eloquent than words of directors standing at the front."
Even this year's preparation was so difficult, however third graders had some memories of two years ago. If this year's competition had been cancelled, a few decades of each school's tradition and accumulation would have been all lost.
I, myself, found that I forgot some small things. The one-year gap was so huge, indeed.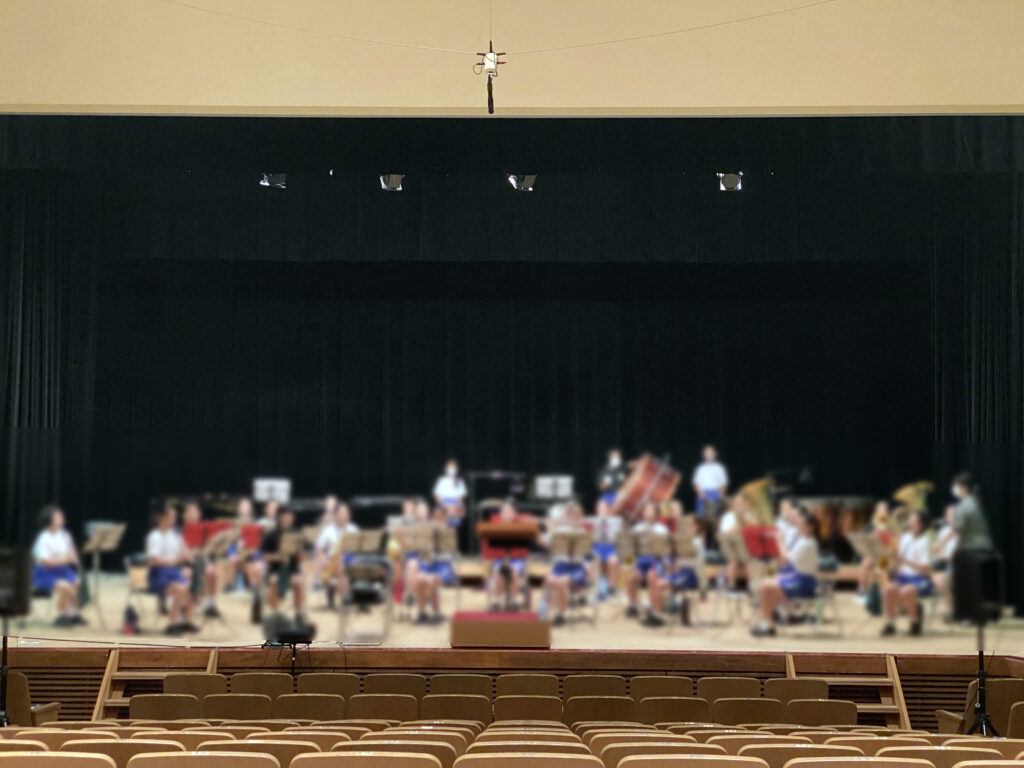 ---
Personally, I have had more time to play instruments since last year. That played off a lot.
As I stated above, one of the biggest difficulties was conveying musical images to students. Then, playing the instruments was the quickest way. 百闻不如一见!(Seeing is believing!)
Of course, I know my performance skills are amateur level; I cannot blow out high tones of the trumpet and my fingering is so awkward that I cannot play fast passages with the clarinet. But, the most important thing was to improve students' music standards. I just chose the best option I had.
It was effective especially when I taught how to shape phrasing, how to communicate in the ensemble and choice of tone colours.
---
In Japan, the school teachers generally conduct the band. However, some circumstances brought me an opportunity to perform in the competition as the conductor of a high school outside of Saitama.
It was a great joy to go through a lot of practice while catching the energy of high school students on the podium and show the music on the stage. I learnt a lot through the music-making process. I'm very grateful to the band members I worked with!
I had conducted another school band for four years previously. I didn't expect to conduct a school band again so soon when I finished that duty. This year's experience was so precious.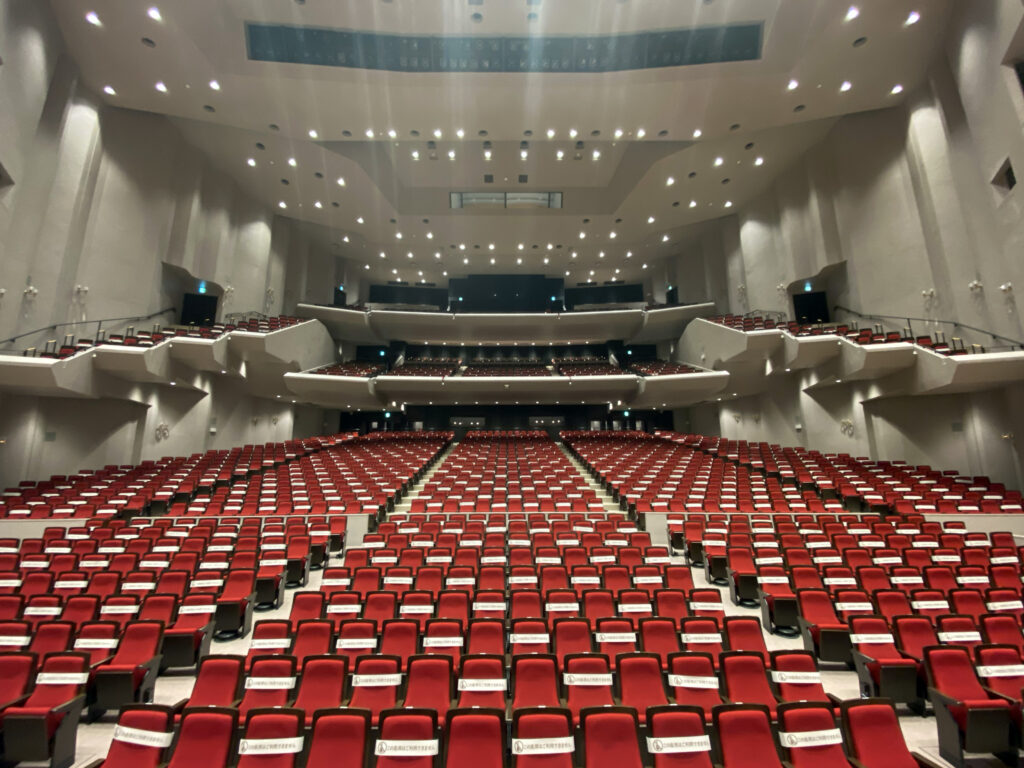 ---
In conclusion, let me list the pieces that I worked on this year in random order as I did in previous years.
I performed pieces some on the stage and I gave only a few comments for some piece
The amount of working time varies; I conducted some of them and I only gave a few comments when I visited a soundcheck session for some pieces. The number of pieces is less than half of two years ago since an annual local band clinic wasn't held.
Our "Nice" Invention (Akira Miyagawa)
"Yell March" for Wind-Brass Ensemble (Hideki Miyashita)
Fantasy for band — homage to Arnold Schönberg (Rinto Ogata)
I Capuleti e i Montecchi (Masamicz Amano)
Light of Jerusalem (Hayato Hirose)
Rumanian Christmas Songs (Béla Bartók / Keiichi Kurokawa, arr.)
Flower Crown (Naoya Wada)
Higi II (Akiya Nishimura)
The Castle of Carcasonne (Hayato Hirose)
Sedona (Steven Reineke)
From the Musical "Les Misérables" (Claude-Michel Schönberg / Kazuhiro Morita, arr)
Triton Emphasis (Jun Nagao)
I must mention that a community band I conducted before was not able to participate in the AJBC as the situation was still difficult for the band. Also, local government policy didn't allow a school, which I've taught for a decade, to have an outside instructor.
I hope all the bands spent the competition season in better condition next year.
Japan faces its most difficult time against the COVID-19 due to the Delta variant now. I desire that vaccination makes the social situation calm down, band activities can be held more safely, and bands can have a lot of opportunities in front of a lot of audiences again!