Look back at the concerts in February, vol.1
Saitama Luminous Wind Orchestra (LWO) the 3rd Annual Concert took place on Saturday, 11th February 2023 at Plaza West Sakura Hall, Saitama. LWO is an amateur community band and I play the principal conductor in it.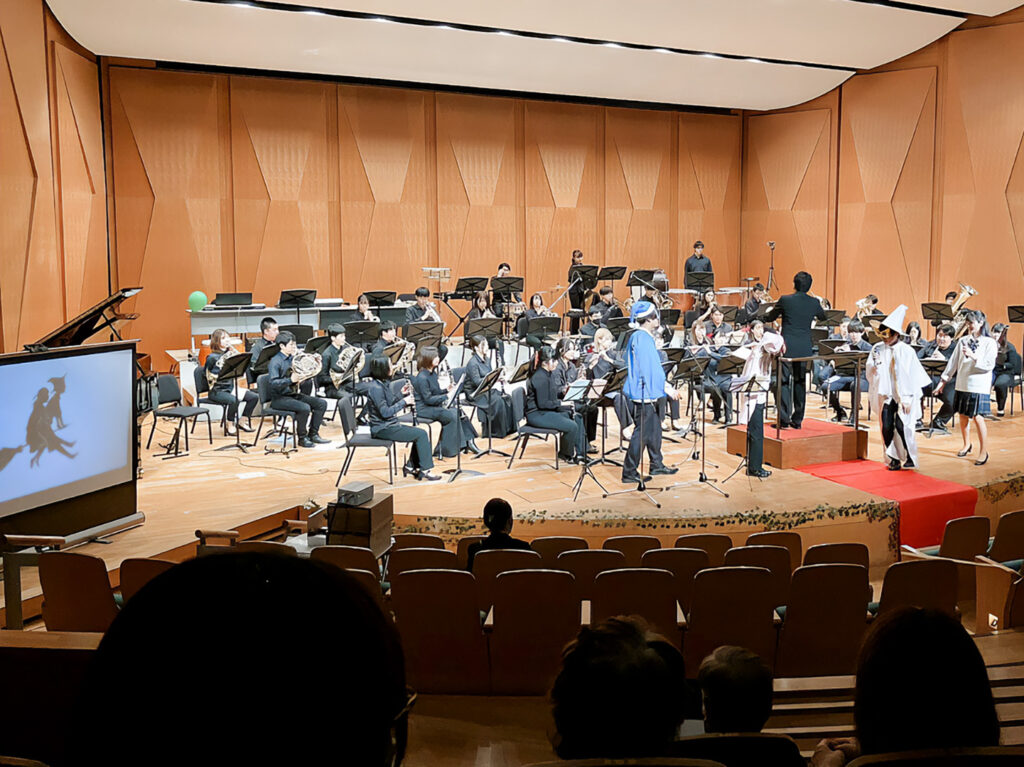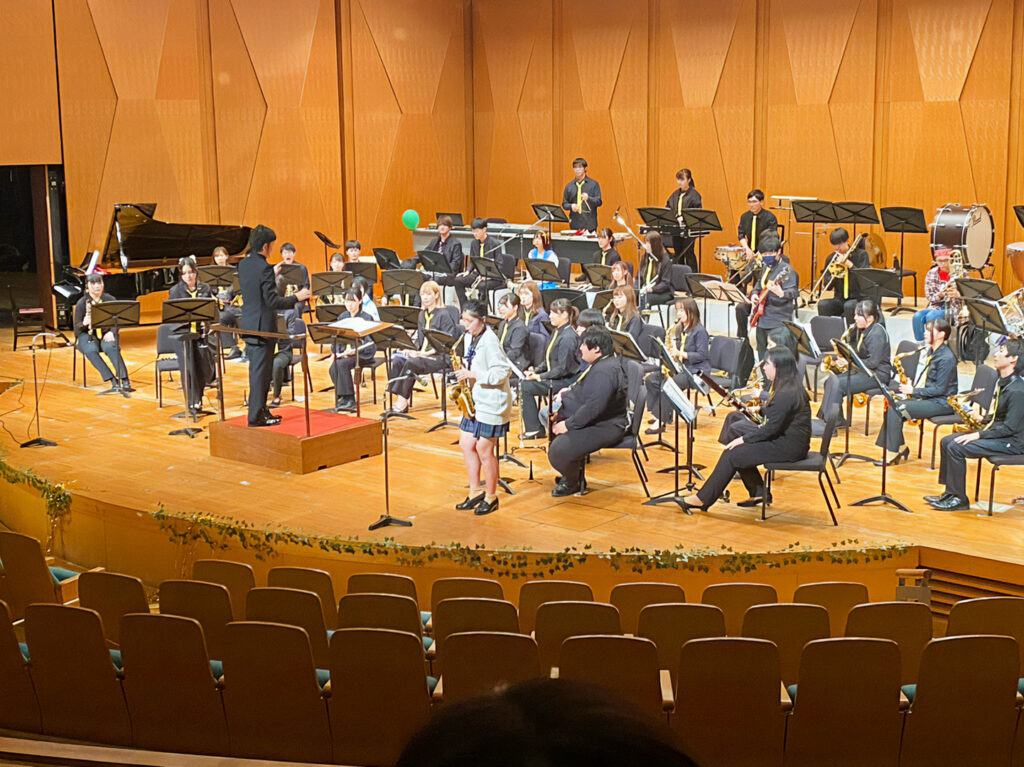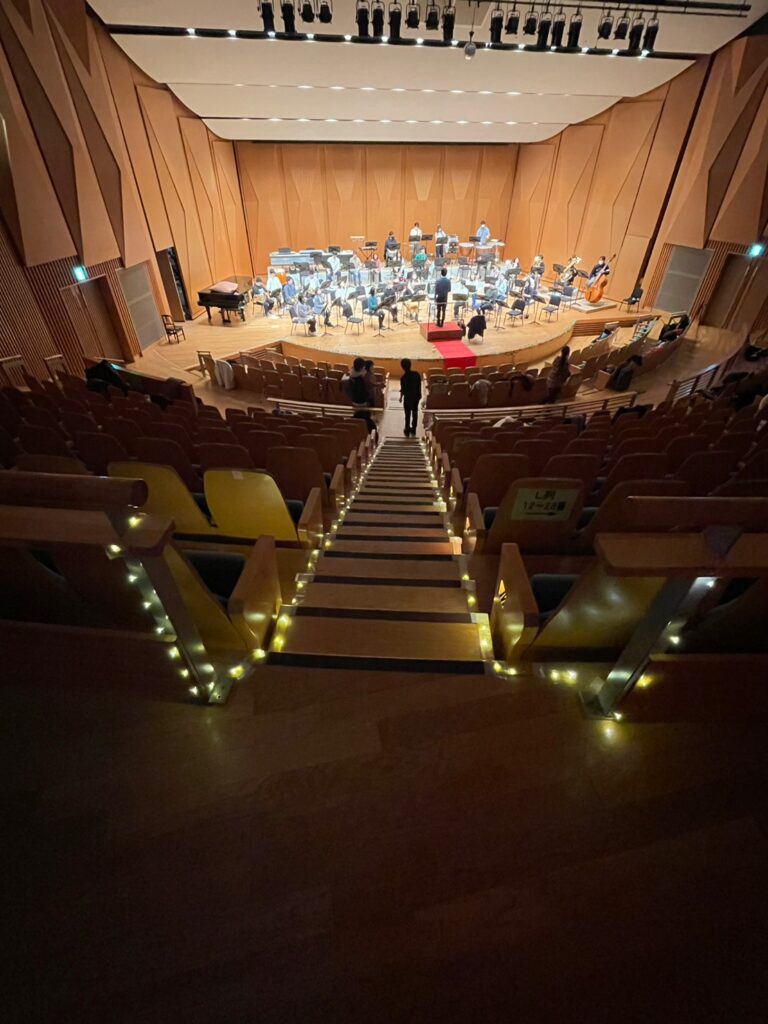 It was the very first independent concert held in a concert hall for LWO.
As well as previous concerts, the characteristics and uniqueness of LWO were fully shown:
More than half of the repertoire was original compositions/arrangements by LWO members (and me)!
The story, scripts, music and direction of the reading drama in the second stage were all done by LWO members!
In total 12 conductors (including me) stood on the podium in the third stage.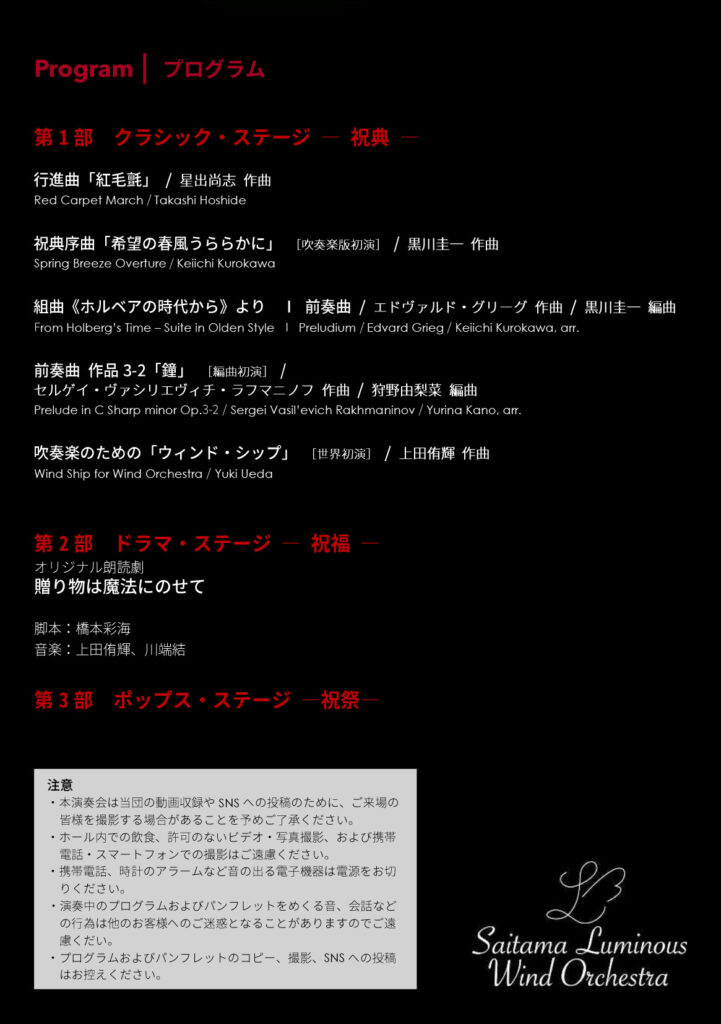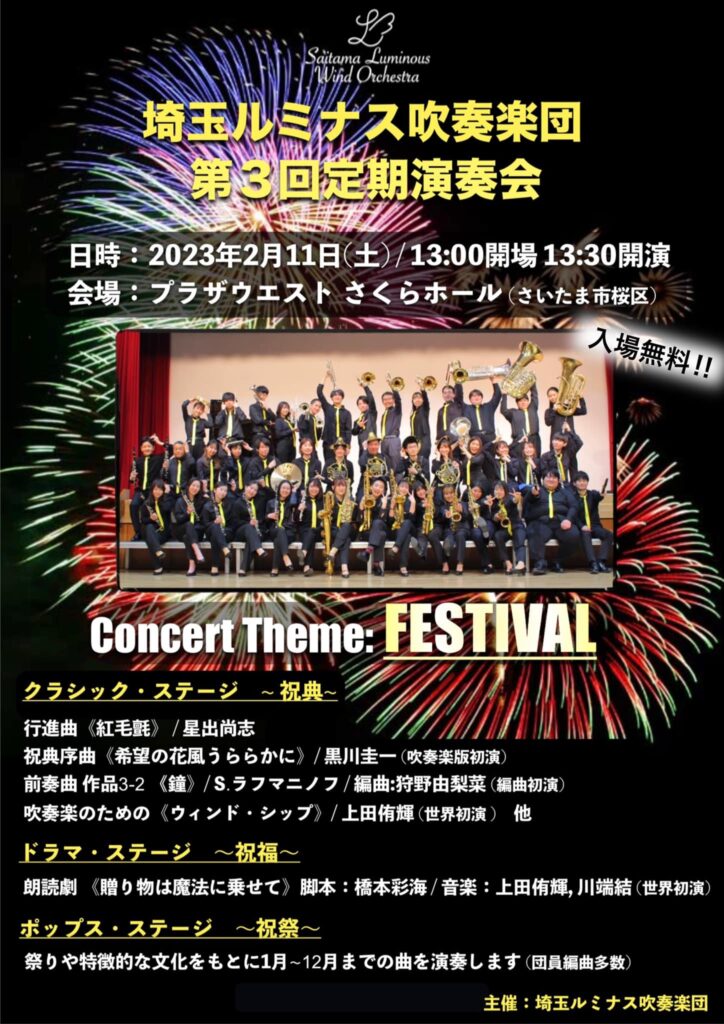 The contents were so voluminous that we managed to get through the repertoire only just before the actual performance…

In addition, heavy snow was forecast the day before, and we were concerned if the members can get to the venue…
Just after the concert, LWO celebrated its fourth anniversary and entered the fifth season. We've welcomed many new members indeed, the life stage of some members has been changed as well, though.
The band would naturally become mature if we just keep going steadily. The concert this time which fully expressed the creativities and originality of youth would be an important asset for LWO in future!
The concert preparation was, indeed, pretty tough for everyone. As the conductor, I'd like to express my gratitude for the members' efforts during their very busy days.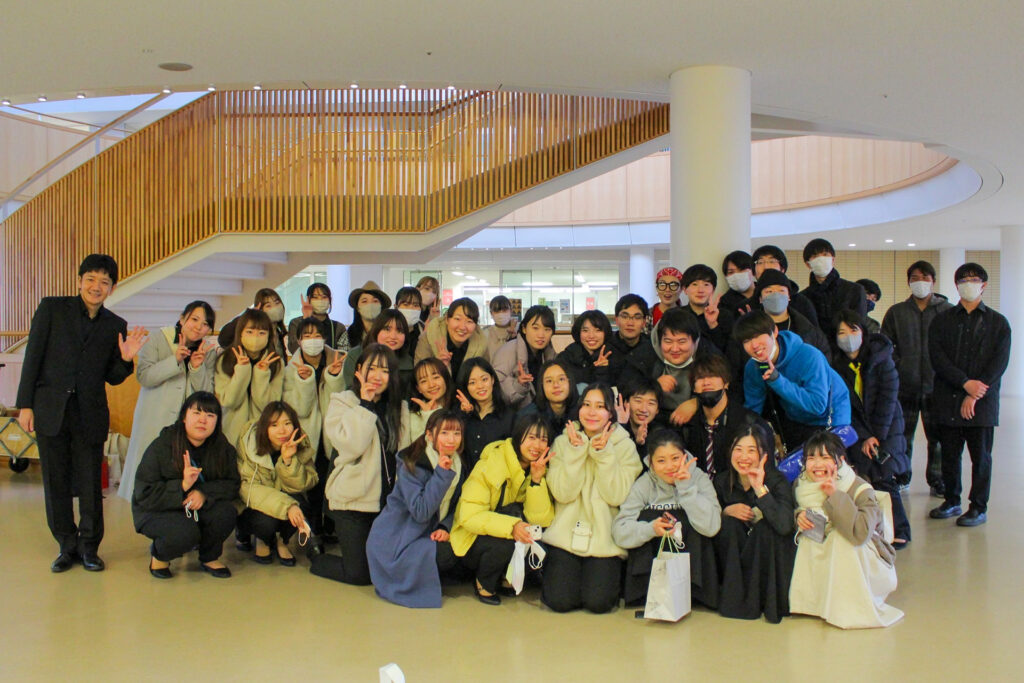 We would like to express our warmest appreciation for all the audiences and those who supported us!