Saitama Luminous Wind Orchestra (LWO) the 2nd Annual Regular Concert on 13th March has been very successfully completed.
We would like to express our warmest appreciation for those who supported us and all the audiences!
In short, this year's concert was another wonderful one!
Let me list the special futures of the concert as follows:
More than half of the repertoire were composed/arranged by LWO members
The and members soloed concertos (even a non-music-major member did as well)
The concert programme has clear concepts
Nine people in total conduct on the podium in the third stage
A lot of effects even in the multipurpose hall of the local community centre
In fact, the band is multinational
Each member took an active part in the second concert, which made me feel happy.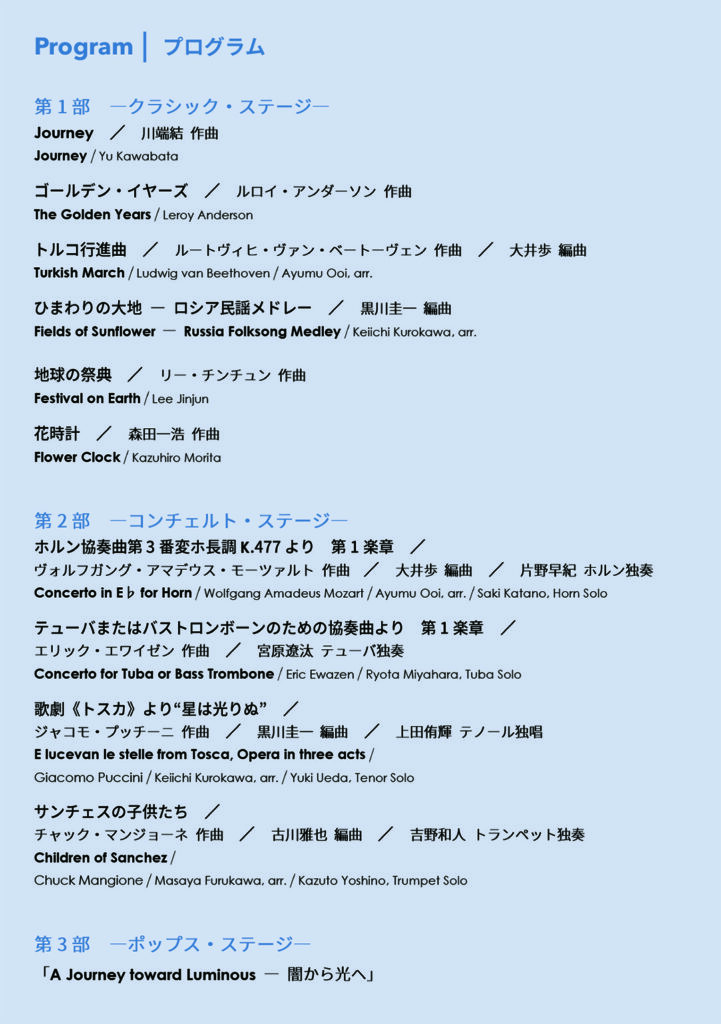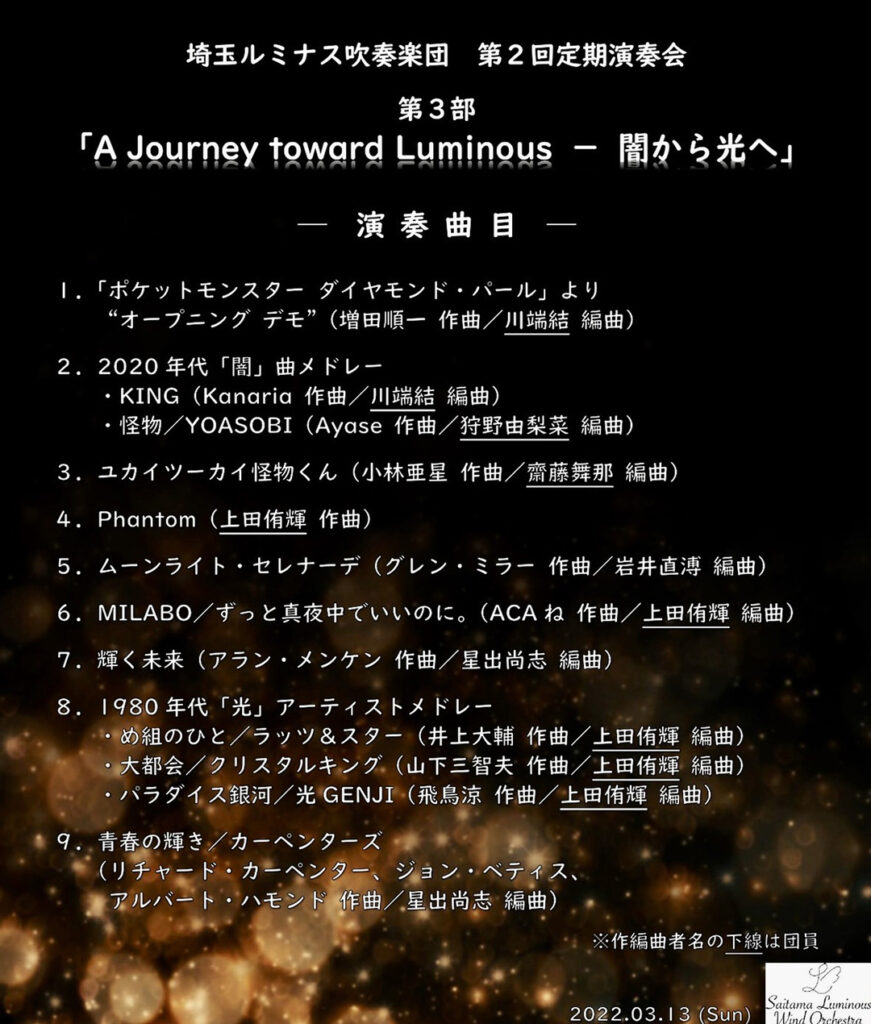 LWO is a community band. Every member has his/her unique background. Members' skills, music education level and music liking vary as well. They showcased their own characters and abilities on the stage as soloists, conductors, composers, arrangers, voice acting, solos in the repertoire, singing, skits, etc. It was fulfilled in the 2.5-hour concert that has clear concepts and flow. I feel the adventures the band has experienced made it possible.
The concert repertoire was more challenging than last year in terms of contents and volume. But, the performance quality had even richer musicality, we feel.
The "joy of concert" was fully sensed too!
The audience gladly gave us a lot of positive feedback and members seemed to feel a great sense of fulfilment, which is fantastic!
The majority of LWO members are the university-student generation. Some are having new lives starting next month, the beginning of a new school/business year in Japan. On the other hand, some working adults have joined in the year. The band itself is very young too. The band's conditions and atmosphere may change a lot. I try to keep in close communication with members to have a healthy development.
Personally, the school-year-end concerts of two primary school brass bands were held last week (it was so fortunate that the principals of both schools allowed bands to have concerts).
I have to work hard to complete some arrangements next!