Listened to Yomiuri Nippon Symphony Orchestra the 602nd Subscription Concert at Suntory Hall.
Today's repertoires were works in the early 20 century by Italian, Russian, and Germany composers, namely, Respighi, Prokofiev, and Reger. Perhaps because of the social situation, all of them had small instrumentation not including trombones. Cool and smart performance conveyed the character of each piece, which had a retrospective theme and sound of 20-century music.
The concert was conducted by Maestro Kazuyoshi Akiyama. It was the first time for me to listen to this combination.His finest conducting skill is very well known. As my subscription seat is a terrace one above the stage side. It was so enjoyable and meaningful time to watch his conducting from the performers' side!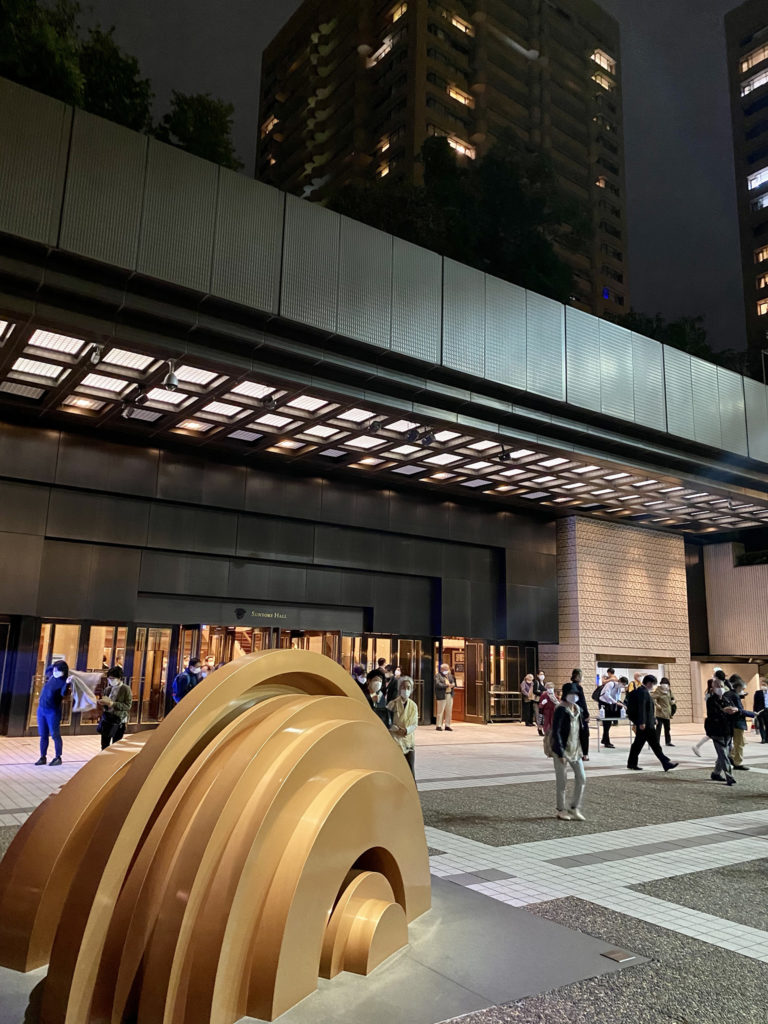 On the way to the venue, I used the new platform of Tokyo Metro Ginza Line Shibuya Station the first time after its renovation.