Listened to Yomiuri Nippon Symphony Orchestra the 308th Subscription Concert at Suntory Hall, Tokyo. Today's maestro was Tatsuya Shimono.
Mao Fujita soloed Mozart's Piano Concerto No. 21. His tone is extremely light, and the orchestra sound was super clear as well.
Mozart was sandwiched by two works by Bohuslav Martinů, which were firm and dynamic. The percussion section gave various colouring.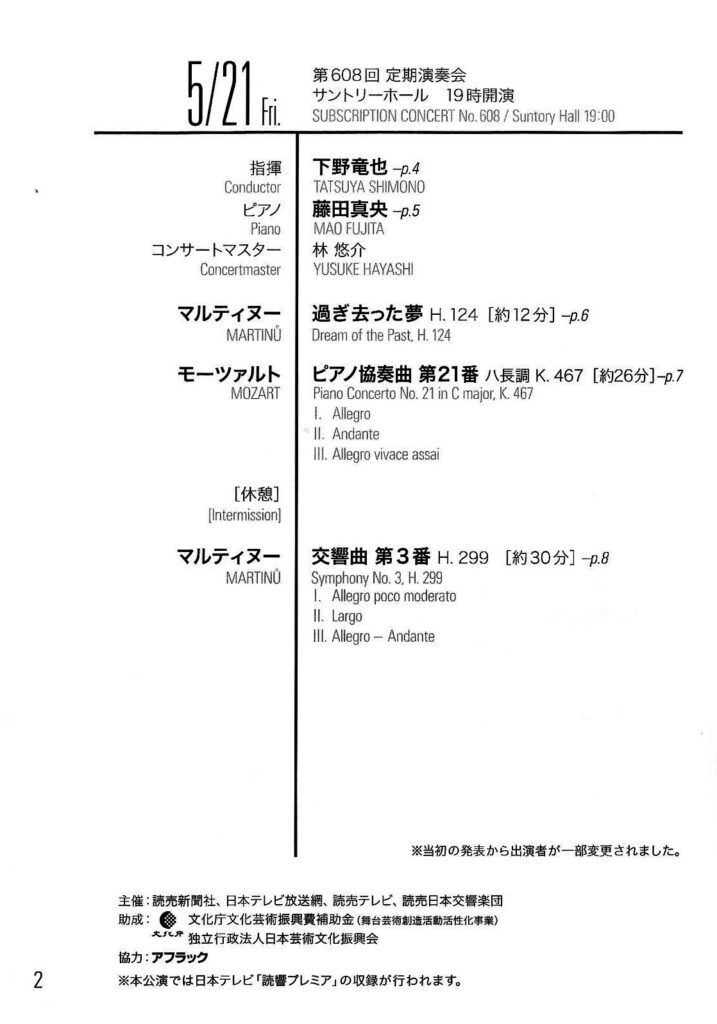 ─ A digression ─
Maestro Shimono's last concert with the orchestra was a year and four months ago. Somehow, I felt I saw his conducting recently, though. I found out the reason, that's because, I watched the series of videos called "Conductor's Focus" on Brain Music YouTube Channel.
My subscription seat is stage-side one. I can see the conductor from an almost similar angle as the video (even though my seat is on stage left side).