The year 2020 is ending soon.
Following previous years' habit, I'd like to count the length of stay in each country/area.
I do it based upon immigration passage.
Japan 🇯🇵 : 357 days / 2 times
Singapore 🇸🇬: 5 days / 1 time
China 🇨🇳: 3 days / 1 time
Compare to the last year record in the pictures, there is so big difference.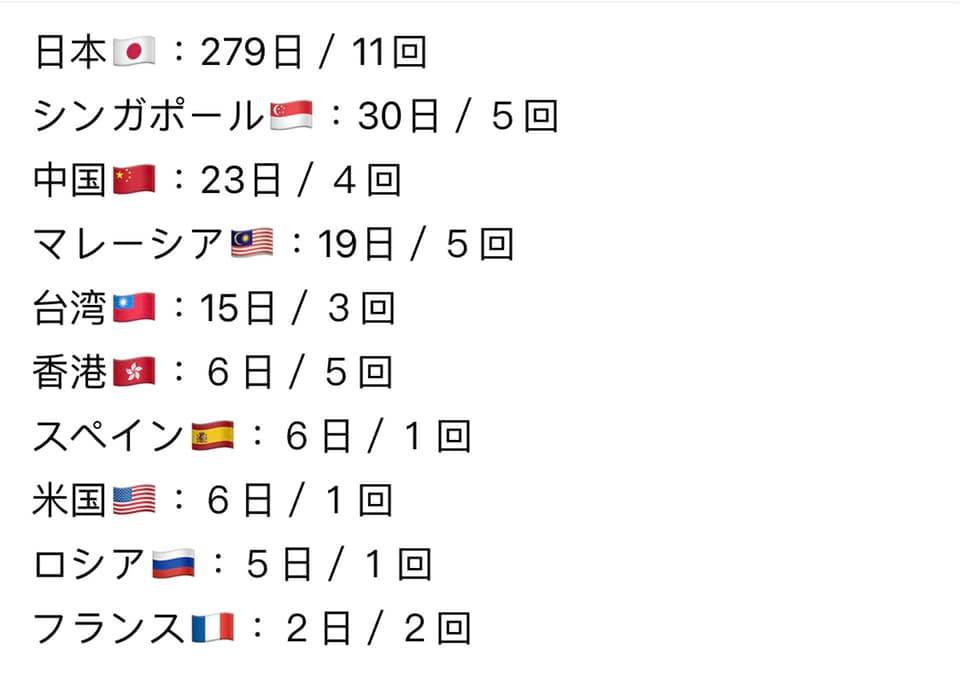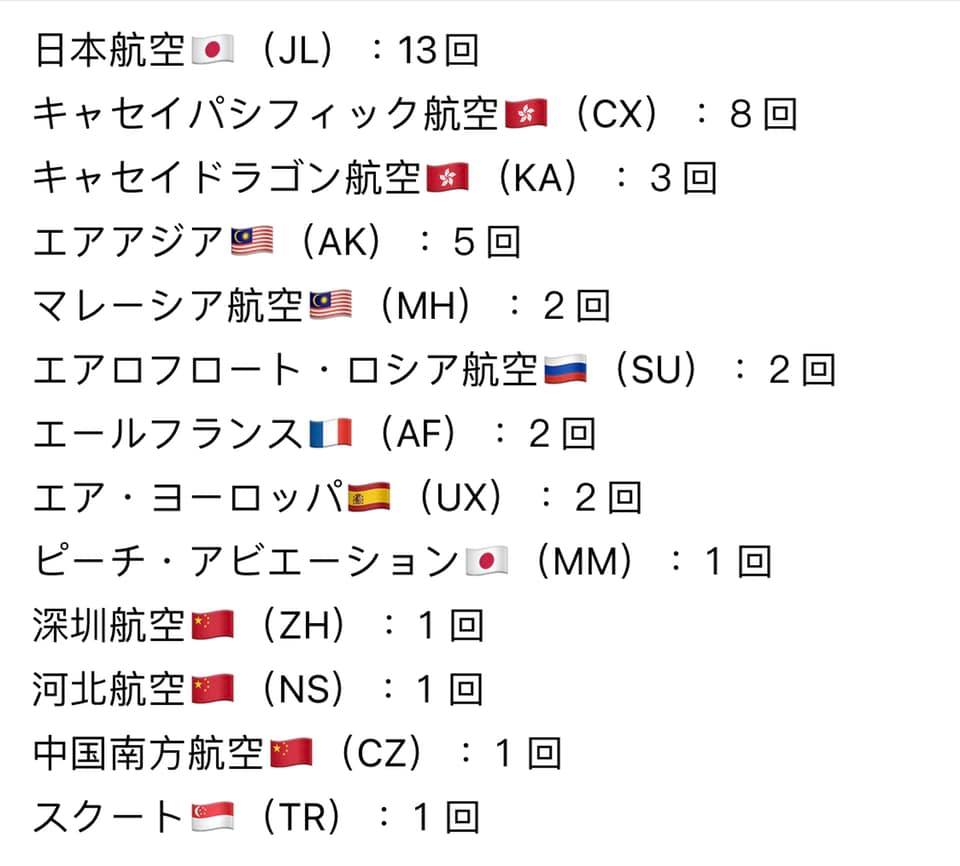 I counted the number of flights as well: ✈️
Japan Airlines 🇯🇵 (JL) : 4
Tianjin Airlines 🇨🇳 (GS): 1
China Eastern Airlines 🇨🇳 (MU): 1
Juneyao Air 🇨🇳 (HO): 1
Actually, I didn't have good luck on flights this year; I faced cancellation of flights twice and an a-few-hour delay once.
Of course, this year is the most difficult time for aviation.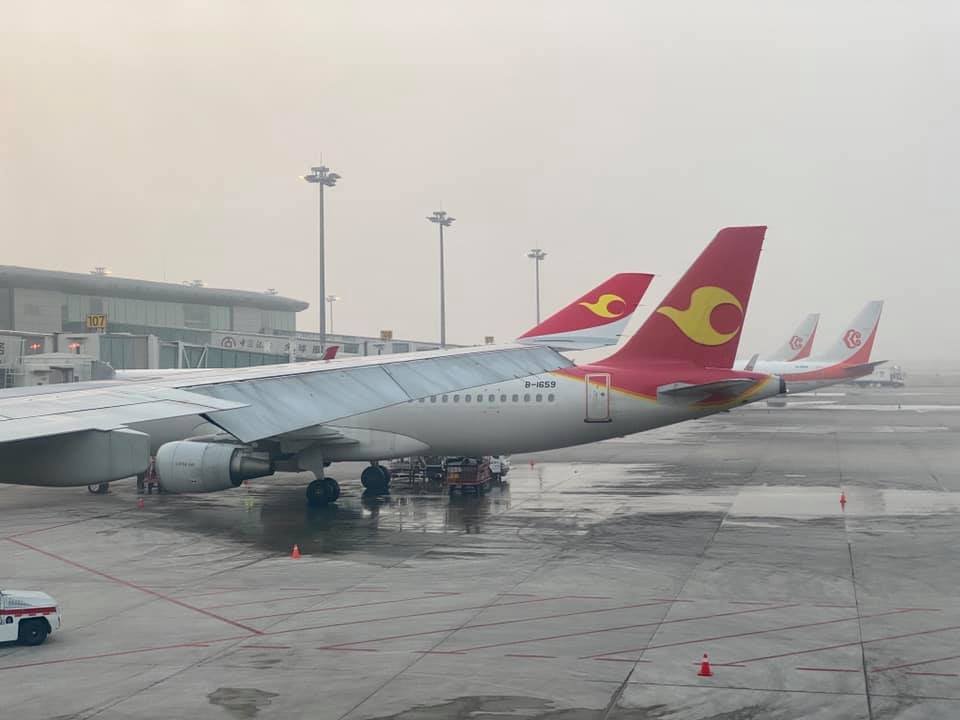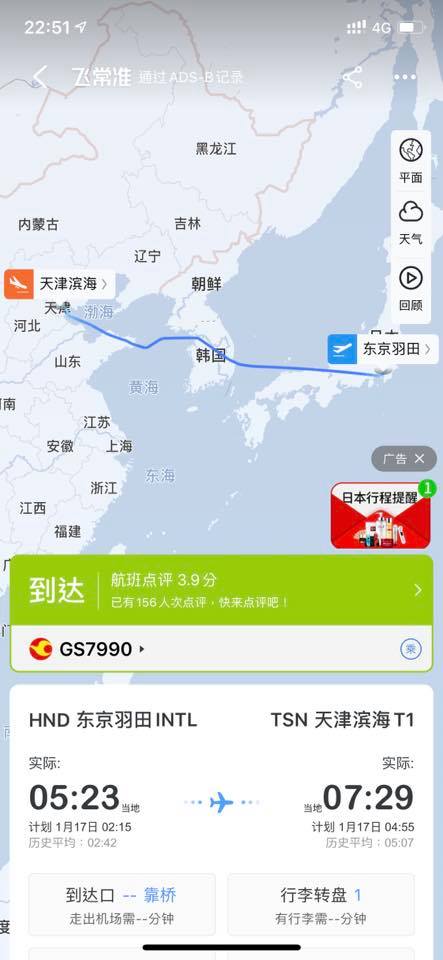 I still feel to have had good experiences of visiting China just before the epidemic and flew few-passengers international flights from the viewpoint of witnessing the historical moments.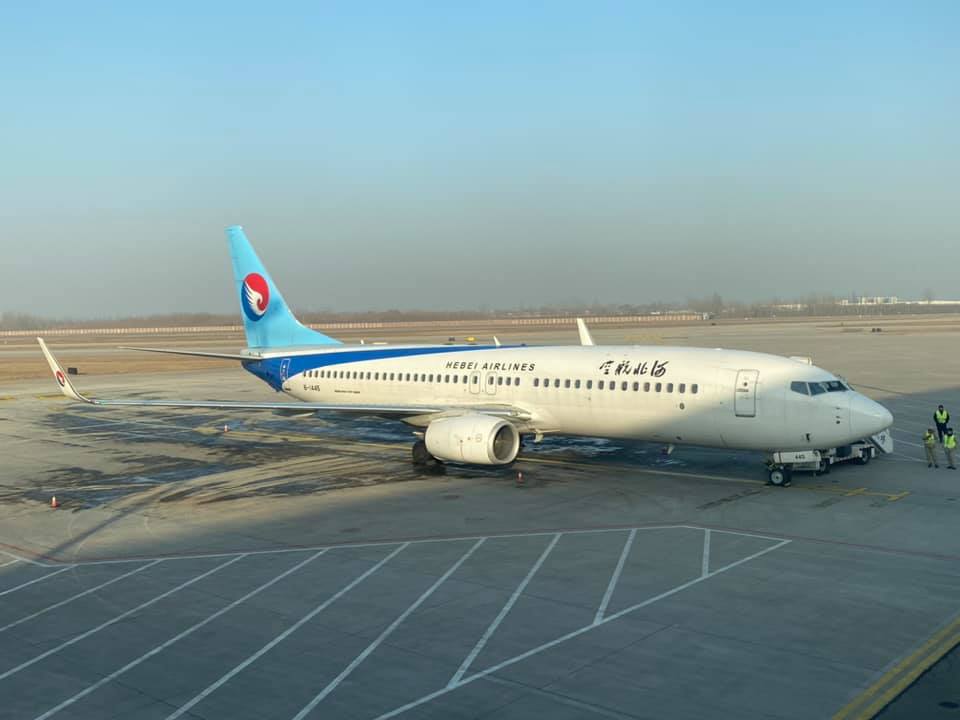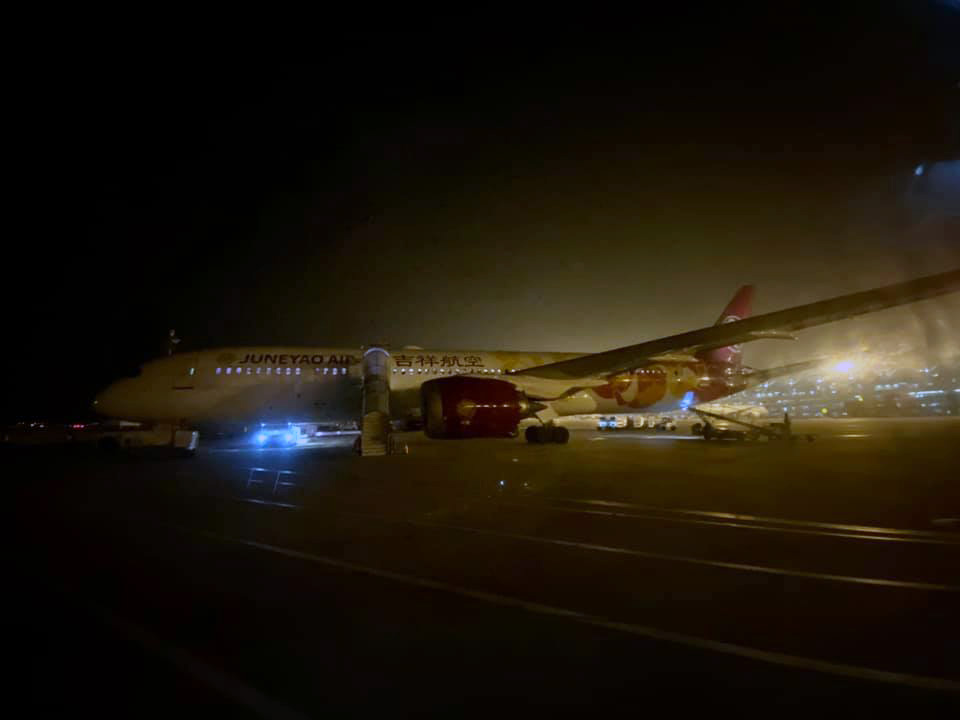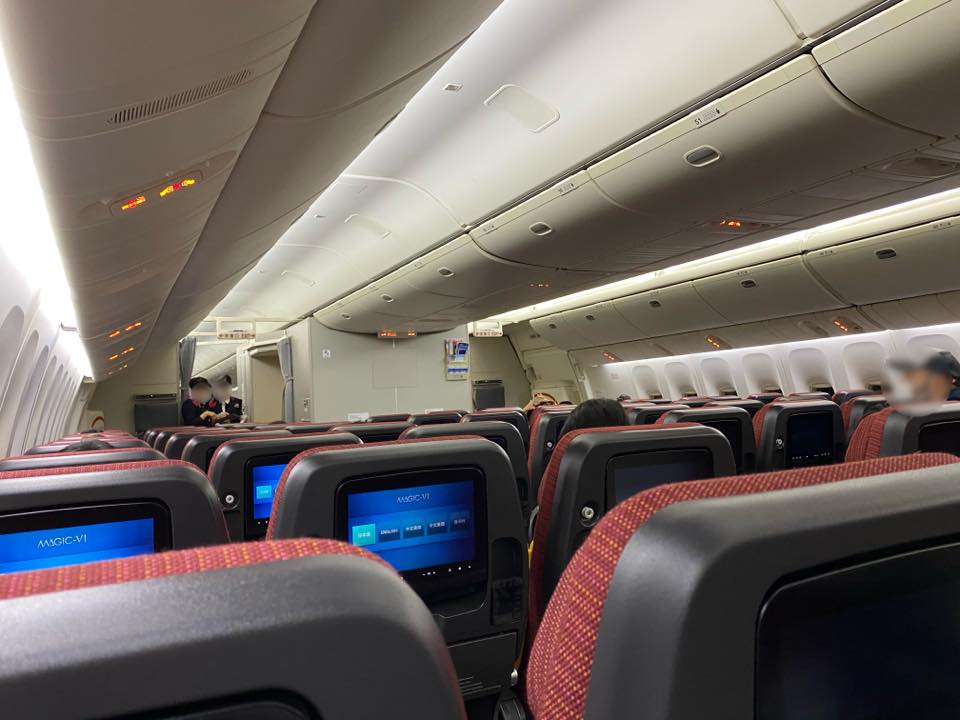 I do hope that the next year is better one in terms of travelling!