Japan has a series of holidays in early May called "Golden Week"🎌 I spent quite a long time on the podium this year, contrasting to last year when I arranged a big piece with Finale.🎺
I had an opportunity to guest conduct Fudooka Wind Orchestra from Saitama Prefectural Furooka High School on 5th May. The piece was Sweet Garden City. It's based on Singapore Folk Songs and we performed even in Singapore in March. It was the fifth performance and it was the very best one! The concentration level of the band members was amazing!
Actually, I don't like conducting my own work very much. However, the performance itself was so nice that I felt, "This piece might be a good one" when I was conducting.😊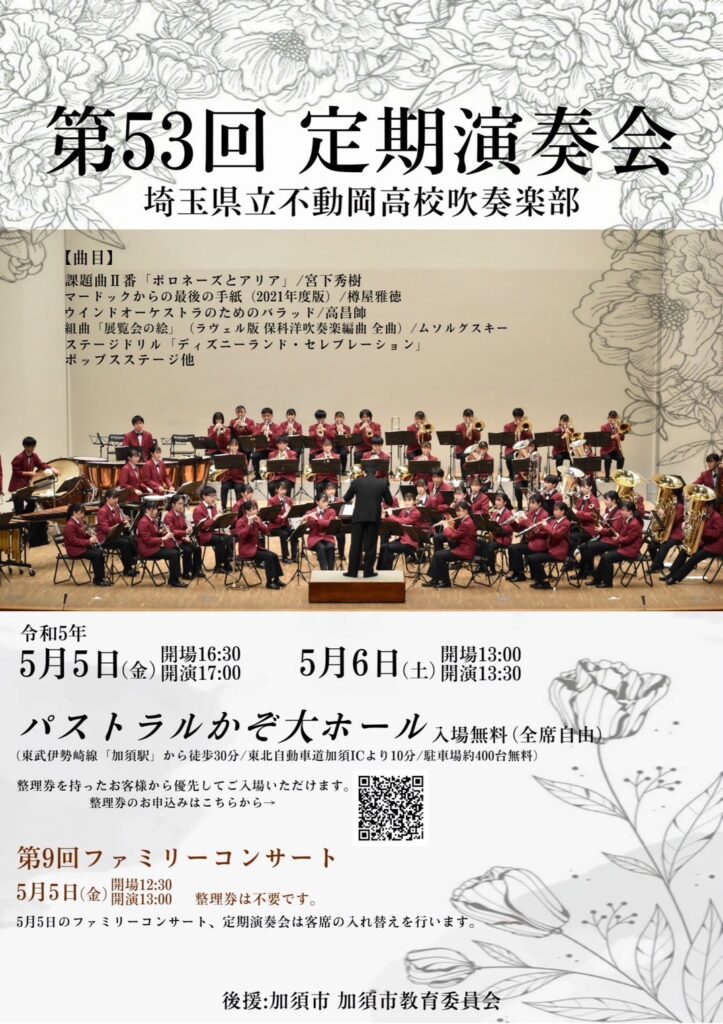 I performed with Saitama Prefectural Kumagaya Girls' School Wind Band on 6th May.🎷
Due to circumstances, the band and I had only three weeks before the concert. I had only four classes in the school. Simply calculating, we had 1.5 hours per piece. It's, of course, quite tough for a school band. But, my experience of community-band rehearsals helped a lot, that is, "having 45-minute rehearsals twice" is pretty long for community bands.🕐
The students showcased surprisingly good quality in the concert. It was far beyond initial and even previous day rehearsal imaginings. Their performance amazed me on the podium, the stage side and a stat in the concert hall.
I'm very thankful to have such great opportunities!