The Japan Ground Self-Defence Force the 8th Division the 46th Annual Concert was held on at Kumamoto Prefectural Theatre on Friday, 20th January.
My new transcriptions of Brahms' Hungarian Dances No. 4, 5 & 6 and "Nessun Dorma" from Puccini's Opera Turandot were premiered by the JGSDF 8th Band conducted by CPT Takumi Kawara.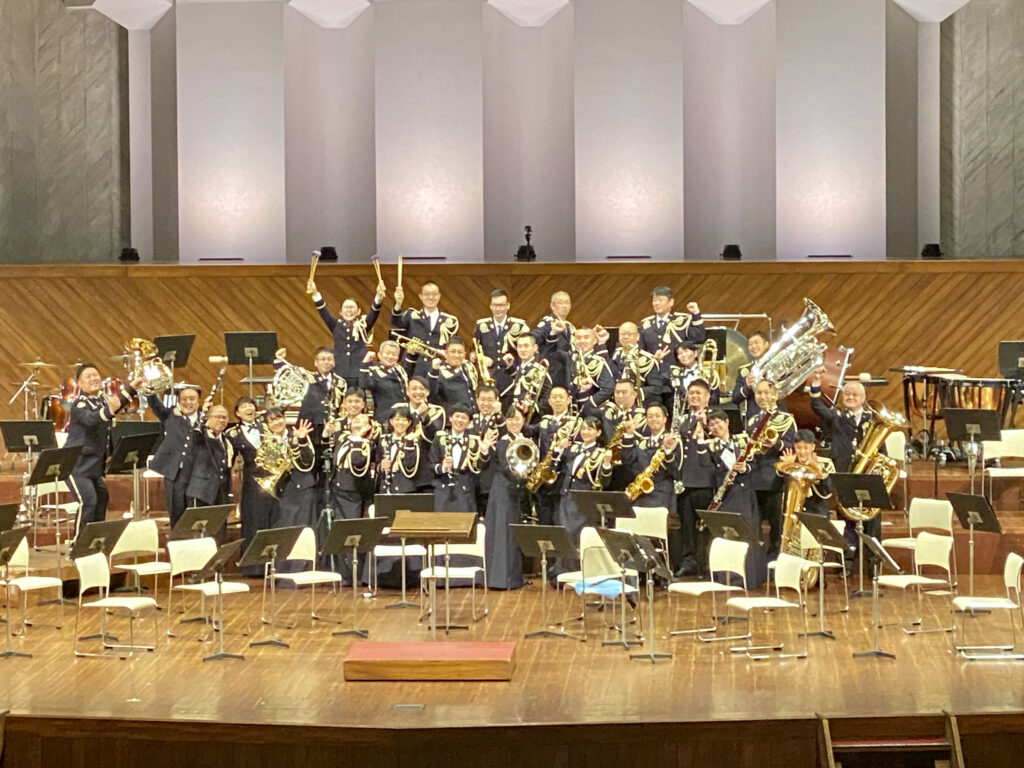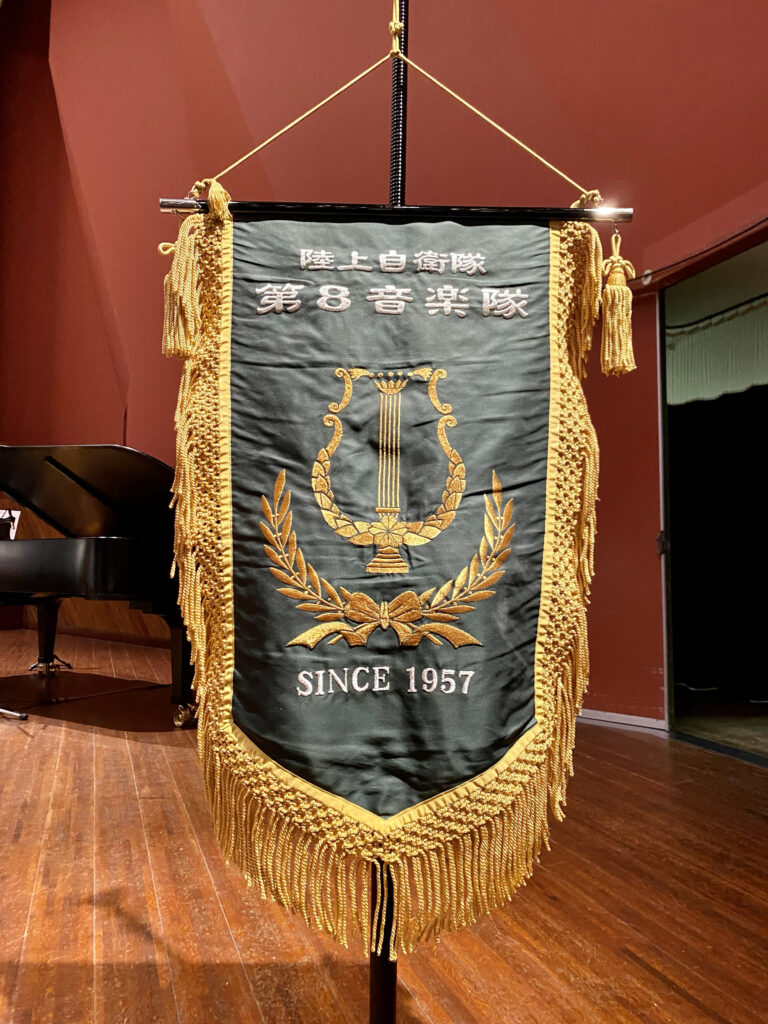 The Hungarian Dances, especially No.5, has been a popular piece even as a band repertoire for centuries. The new score is aimed at being a transcription of a popular classic suitable for the ability and instrumentation of the wind band in the 21st century.
Needless to say, performing transcriptions from orchestral works is one of the important traditions for military bands. In addition, the defence zone of the 8th division, southern Kyushu, doesn't have any professional orchestra, so that, it would be quite meaningful to show a live performance of a masterpiece.
CPT Kawara and I discussed this kind of thing before the transcribing.
As a result, audiences seemed to be excited to listen to it. It's my great pleasure if I can help a division band to entertain the local citizens.
The transcription of Nessun Dorma is very special!
It was transposed to the perfect fourth lower than the original key, which is suitable for the range of the singer 2LT Takaya Kimura.
If you have any experience in transcription, you know how tough to transcribe the perfect fourth lower! If you simply transpose it to the fourth lower, it never sounds nice. So that, some sections/voices must be done the fifth higher, then the voicing will be quite different from the original. It was a really challenging job!
I was relieved that my arrangement sounded pretty well and natural at the rehearsal. Some musicians may know my craftsmanship from the natural sound of this transposed transcription! Hahaha


The contents of the concert were very rich, indeed.
The new work by Mr Daisuke Shimizu, Carry on Together — With the melody of The Water Is Wide —, was premiered. As the title shows, the main motive is from a folk tune, brilliant sound and is just like his music, though.
I had enjoyable conversations with him for days from a rehearsal in the army camp!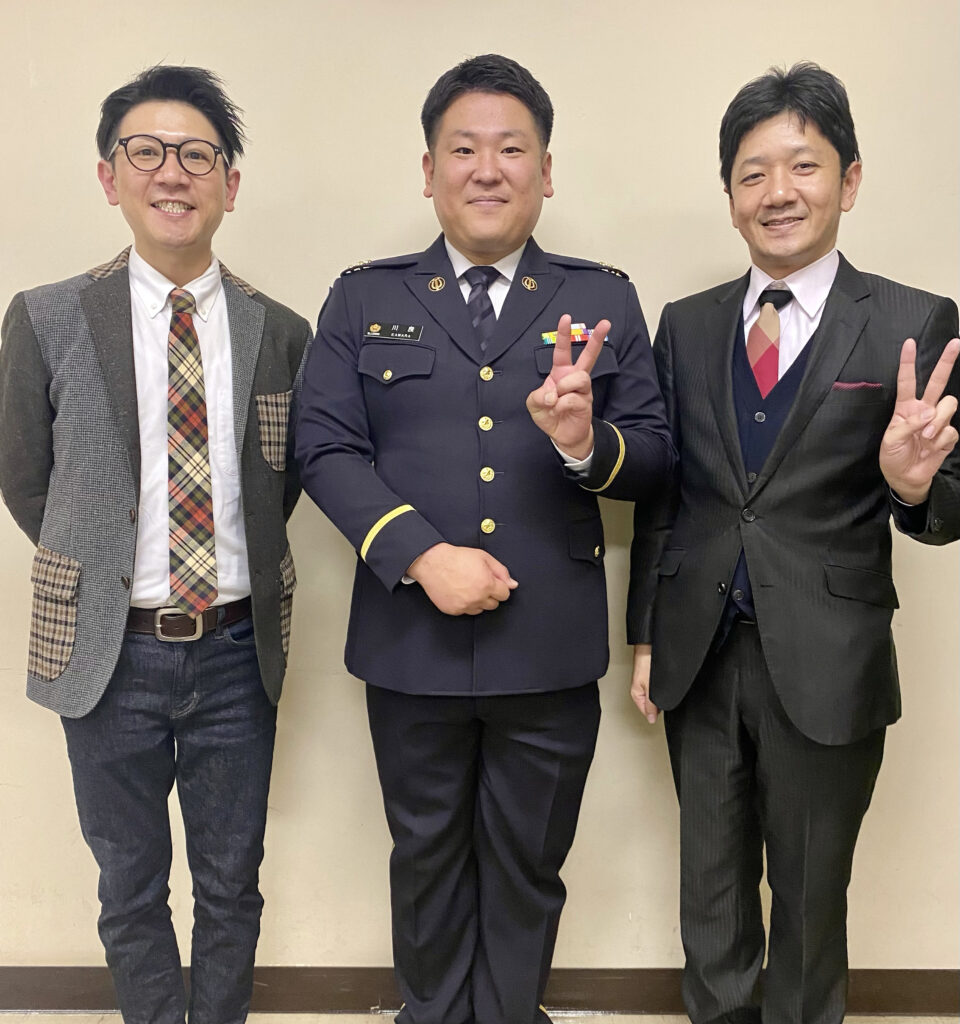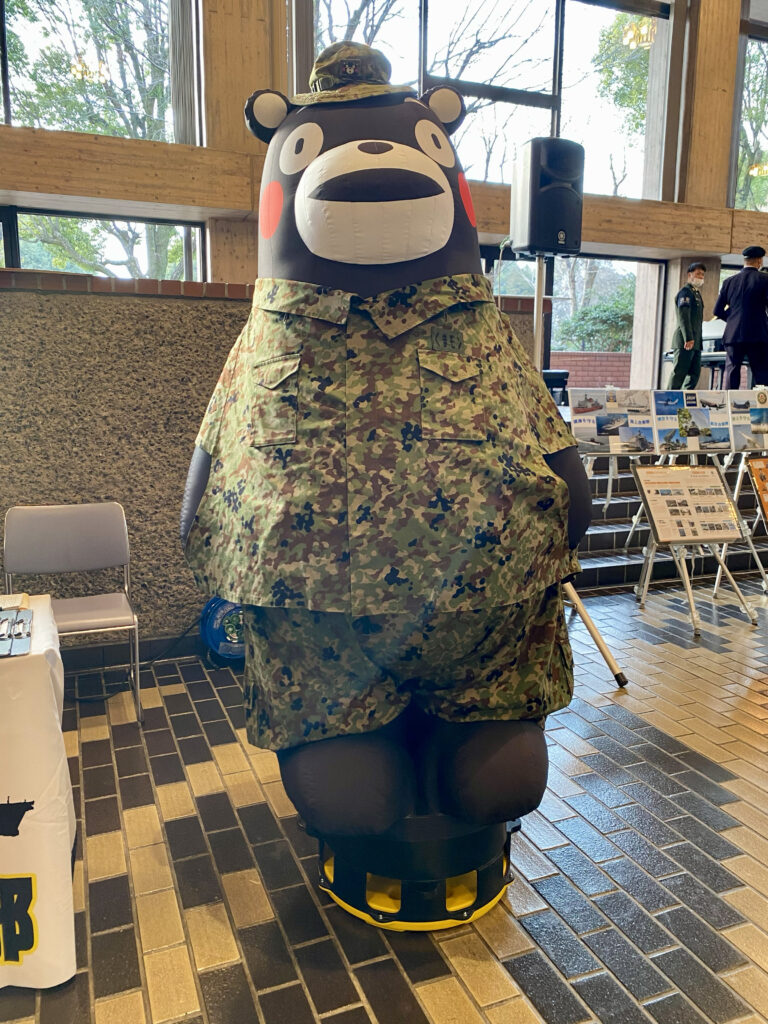 Besides that, The First Suite for Military Band by Holst, Philip Spark's Clarinet Concerto, the solo of which was fantastic, and Mascagni's Cavalleria Rusticana arranged by Koh Shishikura, which is quite often played by school bands but the 8th Band showcased much more colourful and brilliant sound from that, were performed. The performance quality was absolutely wonderful as well.
I'm very grateful to members of the JGSDF 8th Band for giving me a precious opportunity, excellent music, and a lot of heartwarming reception!