My new transcription, Verdi's Nabucco Overture, was successfully premiered in the Japan Ground Self-Defense Force Middle Army Band Special Concert at the Festival Hall, Osaka on 24th February. The conductor was LTC Masanori Shibata, the commander of the band.
The performance was so nice and exciting! Band members' attention was paid to every single note and they performed very passionately!
The concert was very substantial. The repertoire included the premiere of Mr Eiji Suzuki's new composition Fuggyoyuko and Mr Hideaki Hideaki Miura's new arrangement Music Time Traveler which introduces Western music history in 20 minutes. Both are commissioned by the band. My previous arrangement, Caccini's Ave Maria was performed as well.
I'm sure it was a quite satisfying concert for 2,000 audiences!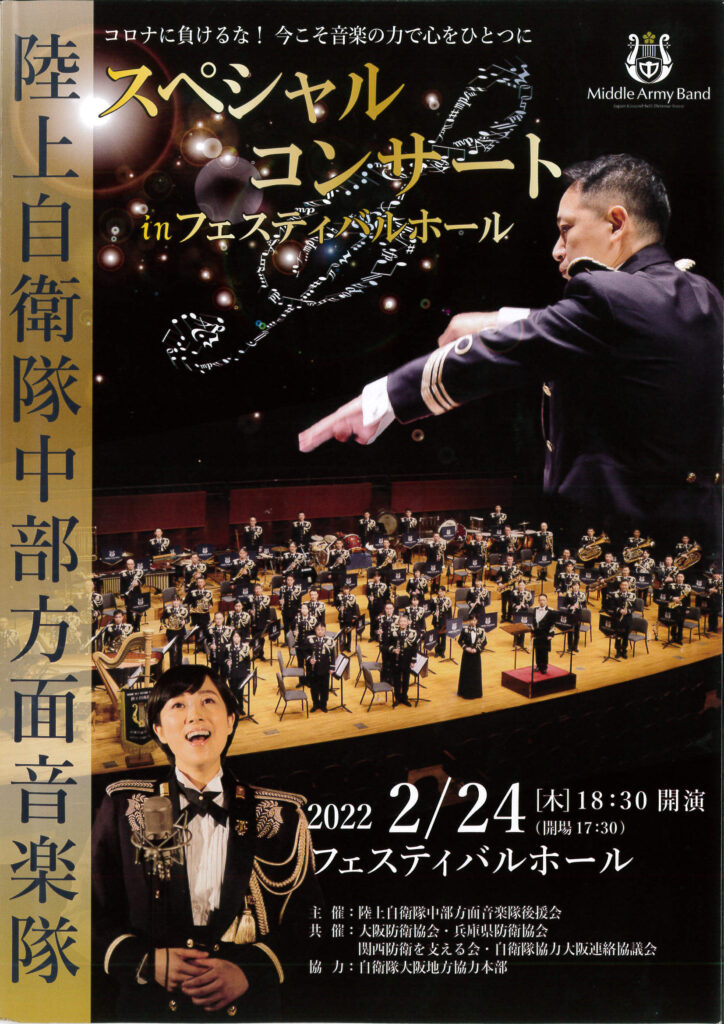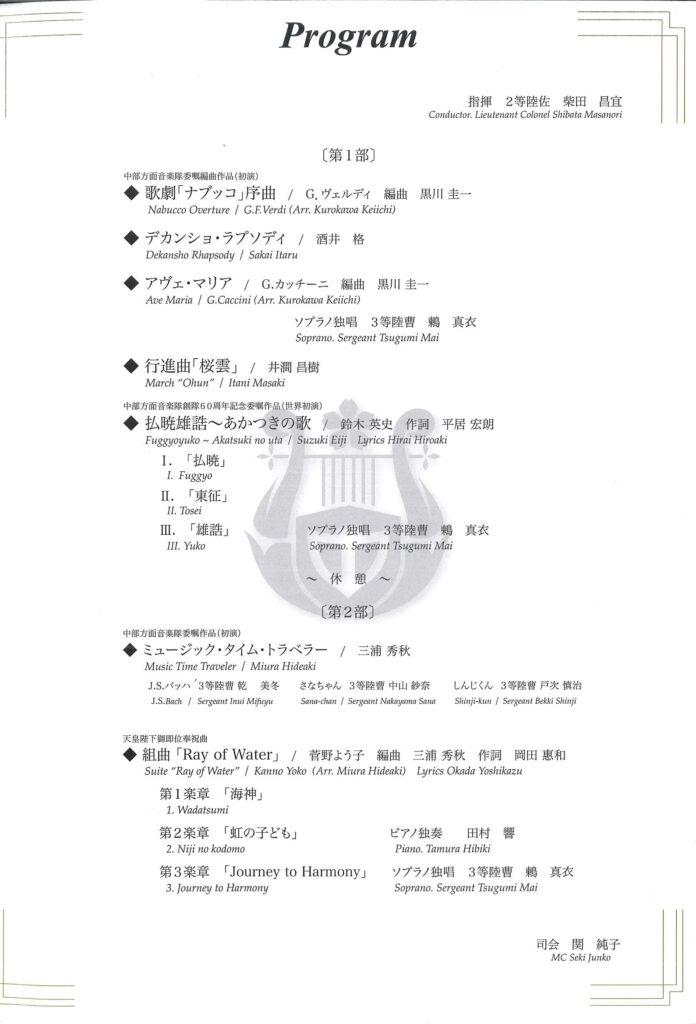 I'd like to talk about the transcription:
I arranged Nabucco in the original key, namely, A Major – F Major – D Major, which is not suitable for the wind band. I discussed the key with LTC Shibata in advance. He told me that all the clarinettists would prepare A clarinets instead of Bb ones, which made me decide to transcribe in the original key. Of course, it was tough for the Eb clarinet and saxophones…
The tone colour of A clarinets is darker than Bb ones. But, thanks to the nice performance of clarinets, there was enough rich sound of clarinet section. Also, I considered the darker tone when I scored, and it might succeed as well.
I now think installing A clarinets can be a good option in the case of professional bands (On the other hand, I think it's not always necessary to transcribe orchestral pieces in the original keys especially opera overtures etc.)
It's a great thing that a lot of nice band pieces are composed and performed recently.
On the other hand, the transcription culture is an essential aspect of band history and tradition as well. I'd like to seek the value of transcriptions considering the good balance between band original pieces.
It is a great pleasure to be involved in the creation of an opportunity for wind bands to perform "popular" masterpieces and deliver to the audiences in a way that is appropriate for the 21st century.
I'm deeply grateful to the JGSDF Middle Army Band and LTC Shibata to provide me such an ideal opportunity!